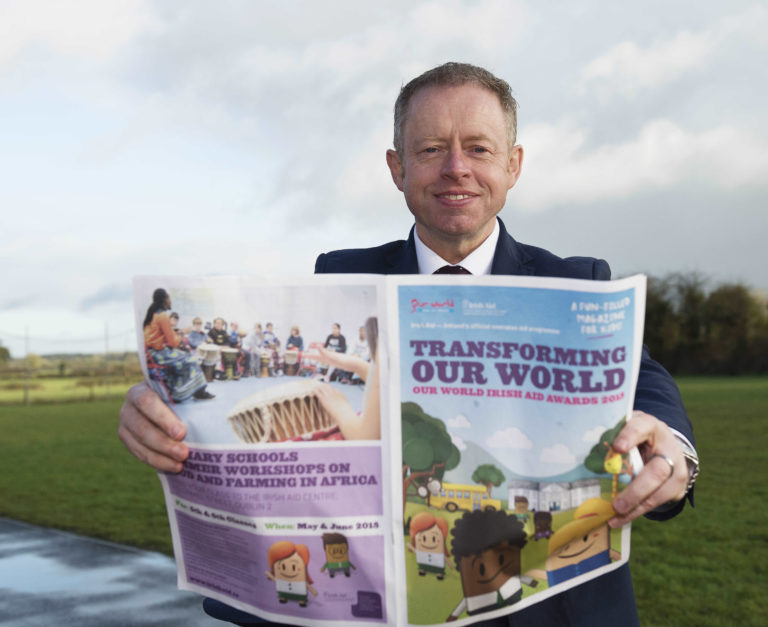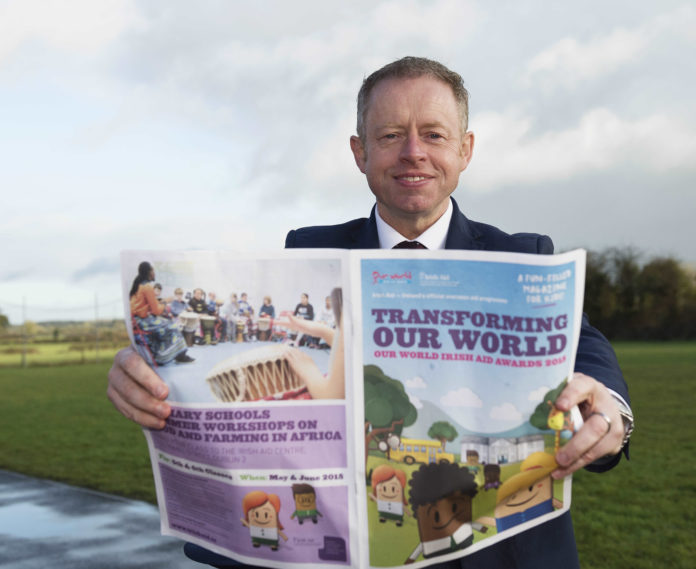 As the entry deadline for the 2018 Our World Irish Aid Awards fast approaches, primary school pupils across Limerick city and county are being encouraged to put the finishing touches on their projects in time for the closing date for submissions which is Friday 23rd March 2018.
This year's Awards theme, 'Transforming our World', relates to all 17 of the United Nations Sustainable Development Goals while highlighting the role that education can play in making a positive difference to the lives of people in developing countries as well as here at home.  In particular, children across the county have been learning about life in Mozambique, which is one of Irish Aid's eight partner countries, and an innovative project aimed at helping Mozambican children to benefit from a primary school education.
Pupils have been invited to create projects about the challenges facing children in developing countries and the role played by Ireland, through the Government's programme for overseas development, Irish Aid, with artwork, sculpture, writing, song and film featuring among the early submissions.
All entries will be assessed on their creativity, understanding of the theme and their impact.  Sixty projects that best illustrate strengths across these three areas will receive an 'Our World Irish Aid Award' plaque at regional awards ceremonies in May, and 12 top entries will win a place at the final awards ceremony in June, where the overall winner will be presented with an 'Our World Irish Aid Awards' trophy.  There will be additional special awards for Teacher of the Year and Best Newcomer School.
Over 1,300 primary schools throughout Ireland participated in the Our World Irish Aid Awards in 2017. The deadline for entries is Friday, 23rd March 2018.
More about education here.