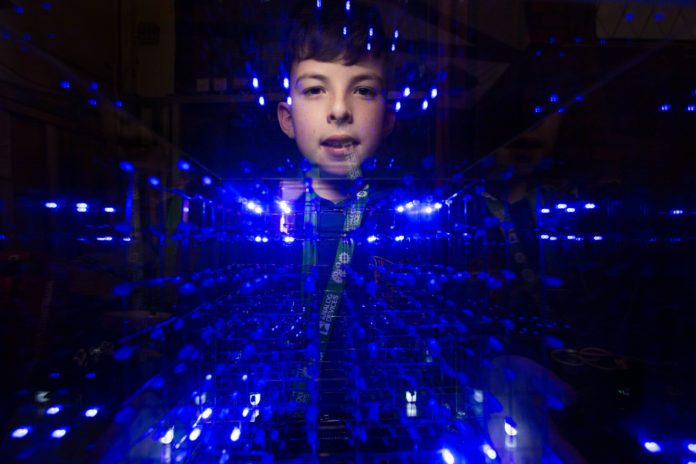 IT WAS the battle of the giants, waged by little people. More than 100 primary school students went head to head and big body to big body with their self- designed sumo wrestling robots at the fourth annual Analog Devices Primary School Robotics Competition.
And last stranding in the Sumo ring were students from Killoughteen N.S. who were crowned the 2018 Analog Devices Primary School Robotics Champions at the challenge which took place in Limerick this weekend.
Supported by ON Semiconductor, the competition saw teams of 10 to 12 year olds from 30 schools across Limerick city and county pit their rival robots against each other.
Parents, family and friends were all in attendance to support the children during the highly competitive finale which saw the teams attempting to force each other's robots out of a circular ring.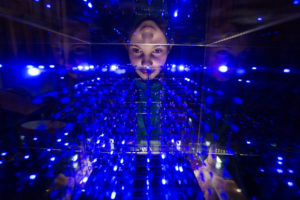 William Ahern, Evan Broderick and Jack Kelly from Killoughteen National School won the overall competition and Noah Connell, Anna Gleeson and Nikolay Stioakine from Monaleen National School were runners up.
The day-long competition started with an Advanced Robotics Workshop where teams of three or 4 students designed and built their own innovative robots for a sumo wrestling style competition.
The theme and game objective was only announced during the workshop allowing for the teams to be scored for their teamwork, design and innovation. In the afternoon, each team played 4 matches with the top 16 teams going forward to tense and exciting knock-out rounds where the final points were allocated.
The aim of the hugely popular competition is to promote STEM amongst primary schools students by giving them the opportunity to design, build and program their own robots. It encourages team work, creativity and facilitates learning STEM principles in a fun environment. Year-on-year Analog Devices has expanded the competition to cater for the demand from schools wishing to participate.
More local news here.