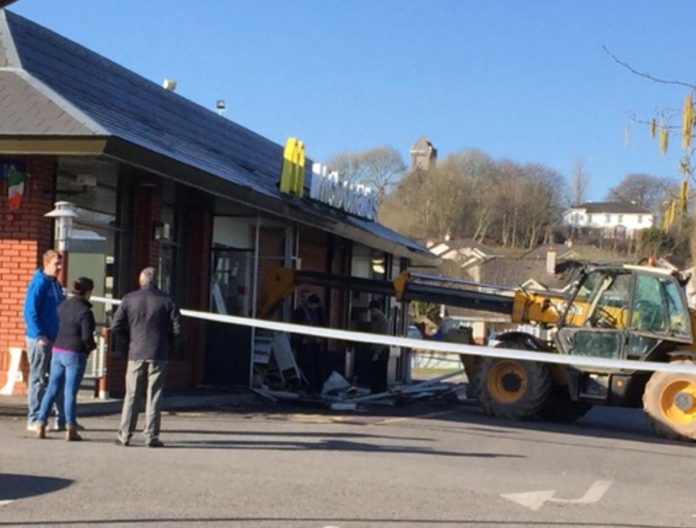 THIEVES in Limerick used a a construction site teleporter to break in to the Castletroy branch of McDonalds on Monday night.
Gardai from Roxboro Road Station are now investigating the attempted robbery of the fast food restaurant where attempts were made to break open or steal the safe.
Similar to an incident at a Dublin branch of German discount store, the brazen thieves used construction machinery to break in to the premises overnight.
The teleporter or telehandler, used to lift construction materials up to heights, was driven through the side hatch of the drive thru section of the restaurant.
The loading arm of the vehicle was driven through the window section allowing the raiders to gain access.
However, their efforts were foiled after they failed to gain access to the safe holding any of the restaurant's weekend takings.
Gardai are now reviewing CCTV footage from the area and are asking anyone with information to contact them.
More to follow.
See more news here