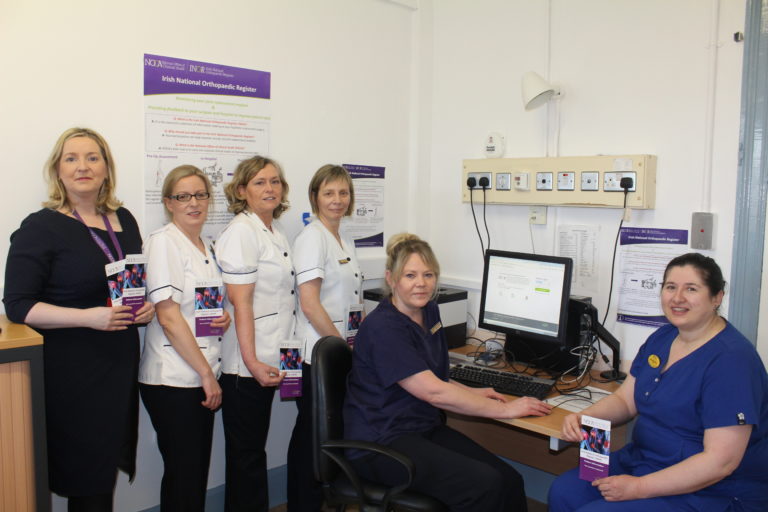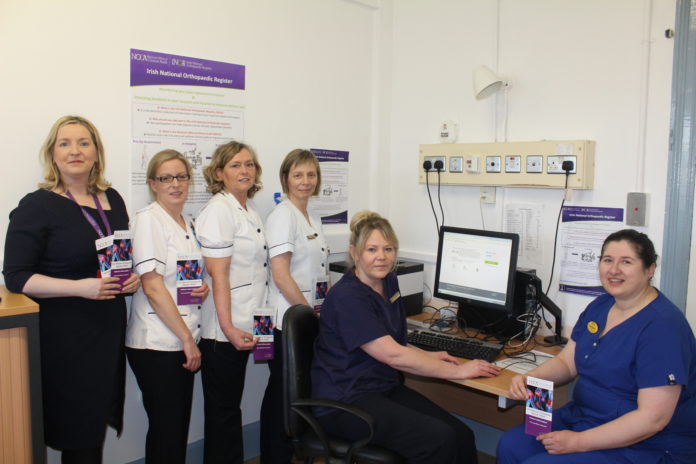 Patients and staff at Croom Orthopaedic Hospital are set to benefit from being included in the Irish National Orthopaedic Register (INOR).
The National Office of Clinical Audit (NOCA), in conjunction with the HSE Office of the CIO and the UL Hospitals eHealth Division, are currently rolling out INOR, a national electronic register of patients receiving joint replacement (hip and knee) surgery in Ireland. Croom is the largest site to date and the third hospital in Ireland to go-live with the Register.
At Croom, with patient consent, INOR will now collect information electronically at pre-operative, surgical and post-operative assessment stages, from patients who are undergoing joint replacement surgery. This will in turn support early detection of implant performance and improve the efficiency of the review process for patients attending Croom.
The new electronic system will replace the paper based system at Croom, and records will now be available nationally in a central Register for the first time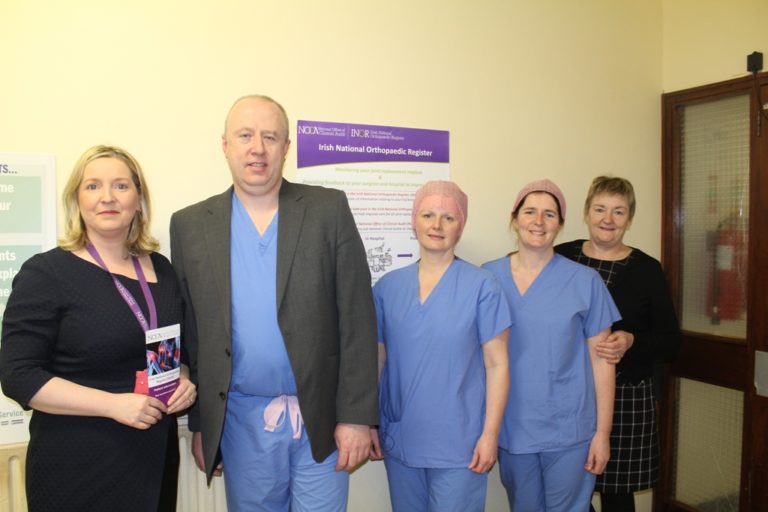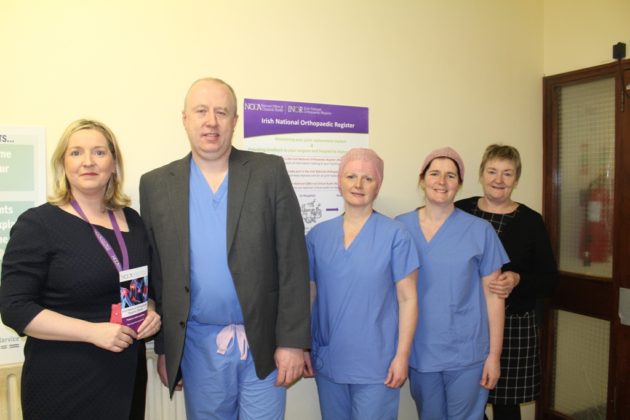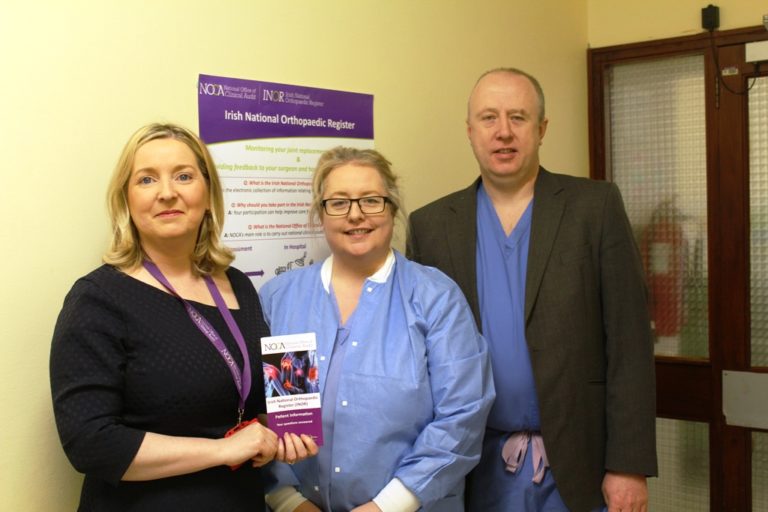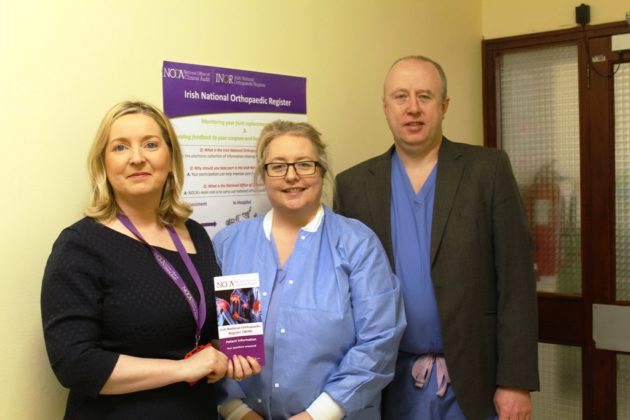 In addition, NOCA plans to produce national reports on factors that impact on the success of joint replacement surgery.
Croom Orthopaedic Hospital is part of the UL Hospitals Group and supports Orthopaedic, Specialist Pain Management and Rheumatology Services in the Midwest. In 2017 , over 800 joint replacement operations were performed at Croom Orthopaedic Hospital.
Speaking about INOR, Mr Brian Lenehan, Consultant Orthopaedic Surgeon and Clinical Lead for the INOR Project in Croom said, "INOR was designed to help surgeons in Ireland to improve the quality of services and care provided to patients who are having or who have had joint replacement surgery. In addition, the data may also be used for research projects in the future which will in turn further enhance patient care. "
"INOR will also be hugely beneficial for our staff in terms of providing them with a state of the art electronic system for data collection, leading to greater efficiencies.  I would like to thank all of my team here in Croom for their dedication to this project and for bringing it to fruition," explained Mr. Lenehan.
Suzanne Rowley, National INOR Coordinator with NOCA said "We would like to thank all involved in the project from Croom. They underwent significant change in their processes to enable the implementation of INOR within their hospital. We had complete buy-in from both the medical and nursing staff from the outset, who worked in partnership with us to facilitate this change. We are thankful for the support and dedication of all the staff in Croom, who have enabled this vitally important initiative to go-live in their hospital."
Roll-out of INOR to the remaining public elective orthopaedic surgery sites is underway and will be completed by the end of 2019.
More about health here.