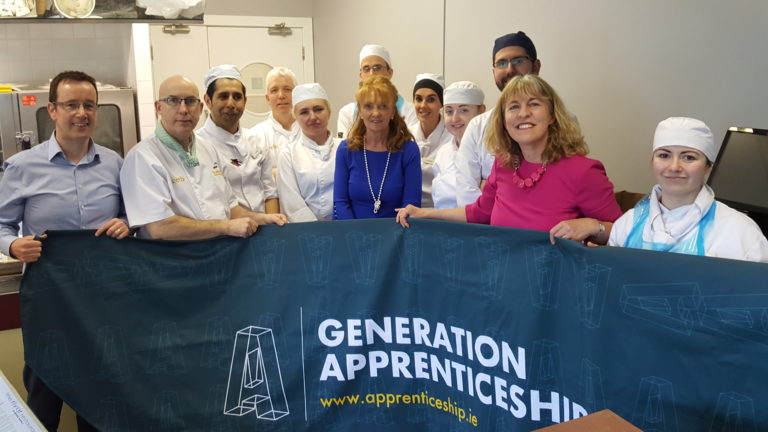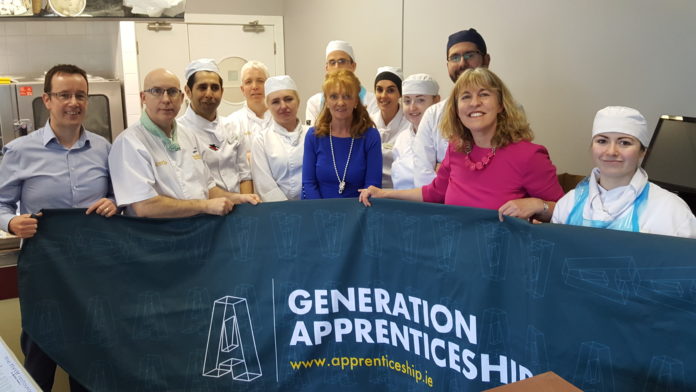 9 apprentices from the Limerick and Clare Education and Training Board are part of an innovative national competition celebrating design, team-working and the problem-solving skills of Irish apprentices and are working to a deadline of 6th April 2018.
The competition, which is part of the Generation Apprenticeship campaign, involves teams of apprentices creating 6-foot, 3-dimensional A letters using a diverse range of design skills.
The Limerick team are all busy preparing for the competition in the Hospitality Education Training Campus, Limerick. The team and their employers include;
Louise Hannon, The Strand Hotel, Limerick
Rasa Dirveliene, Cahir House Hotel, Tipperary
Jose Mata, Strand Hotel, Limerick
Ciara Enright, Castletroy Park Hotel, Limerick
Davor Rapaic, The Locke, Limerick
Aideen Kelly, Innisfallen Hotel, Kerry
Javad Hasani, Nevilles Cross Bar/Restaurant, Tipperary
Daniel O'Connor, Bella Italia, Limerick
Marilena Gherbezan, Prime 74, Tipperary
Entries to the competition use materials and techniques to design and construct the 3-dimensional As including a range of moving parts, electronics, wood, metal, stone, piping, water and electrical circuits. In the commis chef apprentices' entry they reflect on the colour and magic of their chosen careers. Each team is recording video diaries of their work over the coming weeks.
The entries will be exhibited in the Arts Garden and interior of the National College of Ireland and will be open to viewing by the public from 9th-30th April in the College. A gala awards ceremony will be held at the end of the exhibition to announce the winning entry which will become a permanent installation.
Bernadette Enright, Centre Manager, Hospitality Education & Training Centre, Roxboro, said "We are in it to win it. As the first Culinary Class to roll out this new apprenticeship we are delighted to make the final. Our team includes men and women, older learners, career changers and those of diverse backgrounds and abilities. We have a great blend of experience with apprentice ages ranging from 22 to 45. "
Mary-Liz said: "I was blown away by the energy, imagination and commitment on display, not to mention the craft and detailed work on show. The work is beautiful, skilfully finished and polished, but also ground-breaking in the way that each team has combined teamwork, critical thinking and problem-solving to create their entries. ."
The competition aims to highlight the importance and value of apprenticeships as a route to skills development in 21st century Ireland. It also highlights the strong tradition of craft-based apprenticeships and the new industries in which apprenticeships are now available.
In addition to receiving support from the Department of Education and Skills and SOLAS, the competition is being sponsored by ESB and the Construction Industry Federation. An independent judging panel will select the winning entry with reference to the competition criteria of design skills, teamwork, critical thinking and problem-solving.
More local news here.