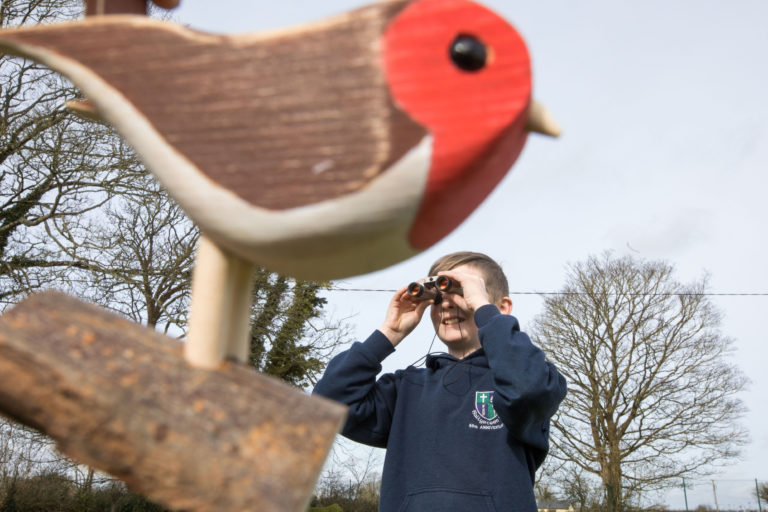 WHEN management of the Nestlé's Wyeth manufacturing facility in Askeaton decided to support the activities of a local primary school, they came up with an idea that was strictly for the birds.
And the students were twittering with delight when they were presented with bird feeders and bird boxes to help with their nature and environmental studies.
Eagle eyed students will be able to spot various species of indigenous birds that will visit the feeders which are located right outside the classroom window.
Fitting in with the 2018 Year of the Bird campaign, the installations will support the environment by encouraging birds into the school gardens and educate the pupils on the importance of looking after local wildlife.
This educational partnership is part of the factory's sustainability programme, which also brought a 1,800 square metre butterfly meadow and insect lodge to the area to enhance local biodiversity.
Nestlé Wyeth Nutrition infant formula plant in Askeaton engages in a wide range of environmental sustainability activities that target water use, energy, raw material procurement, biodiversity and waste. This includes the Nestlé's Wyeth Nutrition Infant Formula site's 'zero to waste' policy.
More local news here.