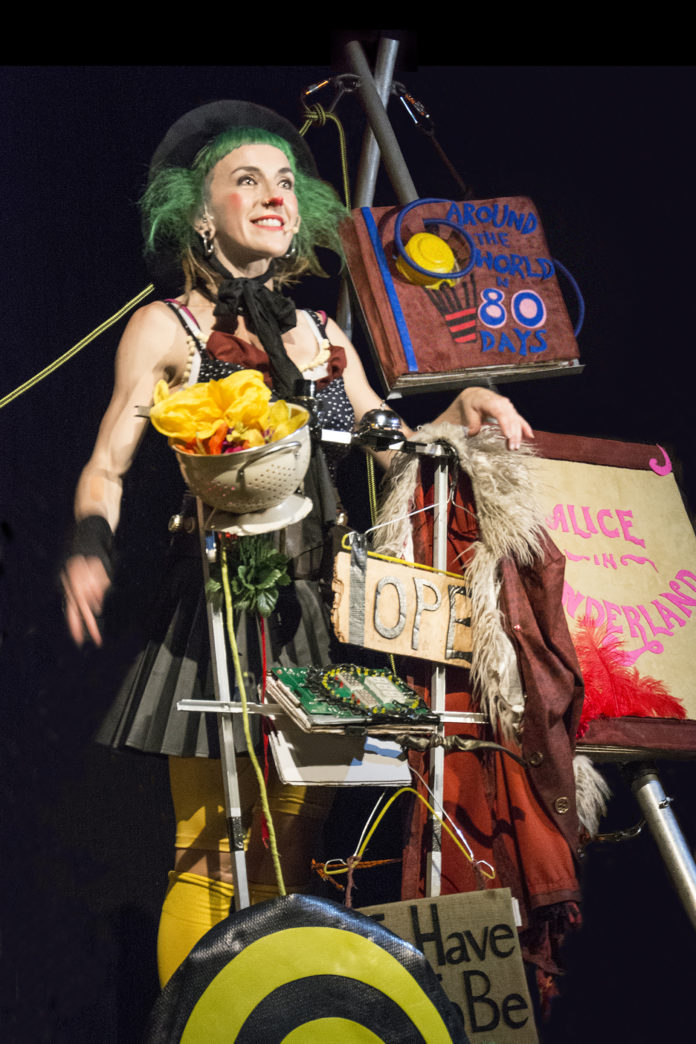 WITH 79 events, on nine stages over six venues, Limerick Fringe 2018 has something weird, wonderful, delightful and meaningful for all ages from Thursday 5. The festival promotes new, vibrant and daring performances in the city centre. They call it a "performing arts pick 'n' mix" with something for everyone. We take a closer look at our pick of the bunch here. Also don't forget to look out for free family events on Catherine Street and Bedford Row over the weekend.
Losing My Mindfulness written and performed by Katie McLeod plays at No.1 Pery Square on Thursday 5 at 9.30pm and Friday 6 at 8pm. Inspired by true events, Katie McLeod brings to life a comedy drama that explores the pressures of modern life and how we can try to combat them.
"I wanted to create something that would resonate with someone if they were in an emotionally abusive situation but I didn't want it to feel heavy or preachy. It's not something we as women talk about openly and I want to challenge that paradigm through comedy."
The Dérive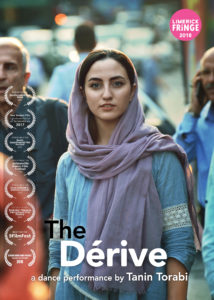 IRANIAN dance artist Tanin Torabi will perform for Limerick Fringe this week. Tanin brings her multi-award winning dance film "The Dérive" which has been shot in Tehran, Iran to her live performance in an interactive environment with the audience exploring issues of identity, culture and place.
The film reveals in an interesting way the reactions of common people to a dancing body in Iran where self-expression with dance is concerned inappropriate. She now works as a performer and filmmaker in Iran and Ireland. Friday 6 and Saturday 7 at St John's Pavilion, from 8pm. www.tanintorabi.art for more information.
The Amazing Guy
American-born Thom Peterson has already made an impact across Europe with his wizardry and humour and now he's ready to take Limerick Fringe by storm with his slumber party of fun. Thom will be performing his "well-crafted" feats of magic, mystery and outright stupidity at Mother Macs every night during the festival.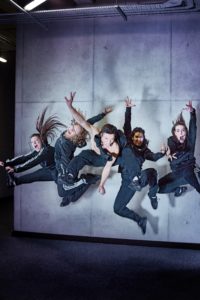 RAVENOUS (St John's Pavilion – Friday & Saturday) takes its cue from 80s/90s' illegal rave culture. The dance theatre show by the award-winning choreographer Gary Clarke will see St. John's transformed into a derelict warehouse with music on the decks from The Prodigy and Mogwai. Performed by the five dancers of the highly competitive Step Up: Dance Project 2017, four have a direct connection with Limerick herself. Celina Jaffe (USA), Niamh Kelly (IRE), Oran Leong (IRE), and Bianca Paige Smith (USA) are all recent graduates of dance from the Irish World Academy of Music and Dance at UL.
BEOWULF (Dolan's) A stand-up-saga adventure inspired by one of history's oldest tales.
Beowulf, the hero of the Geats comes to the aid of the King of the Danes in a heroic epic.
Nominated for the Inspiration Award at the Prague Fringe Festival.
THE MAGIC CROW (Chez Le Fab) The piece of puppet theatre is musical, energetic and suitable for all the family from age three years upwards. An old man meets a crow one day while walking in the woods. This changes his life and he learns some valuable lessons along the way. Director Catherine McVicker uses this art as a medium for raising awareness of important issues, empowerment and having some creative fun.
ROOMINATIONS (Dolan's) Colourful and hypnotic, Roominations: An Unofficial Parody is a trippy journey into the heart of the worst movie ever made – a psychedelic rock opera and a 45-minute twisted homage theatrical to Tommy Wiseau's movie masterpiece The Room.
Performed by avant garde pop act Dr. Mindflip who released Roominations on LP after a successful Kickstarter campaign raised 315% of the set target.
Limerick Fringe Festival happens from Thursday April 5 to Saturday April 7. www.limerickfringe.com for all the details.