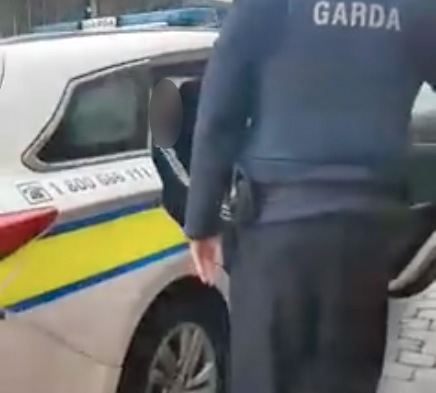 A MAN has been questioned in Limerick over allegations of online grooming of minors after he was caught up in a 'sting' operation by a group targeting paedophiles.
A video released on social media by the Child Protection Awareness (CPA) group showing the man talking to two young teenage girls had been viewed more than 200,000 times by this Wednesday.
Sign up for the weekly Limerick Post newsletter
CPA says it travels all over Ireland confronting paedophiles over their online grooming activities and that they confront up to three "predators" each week.
On Easter Sunday, two female members of the group streamed a facebook live 42 minute video showing them calling to an address in Limerick city centre and confronting a man who is alleged to have engaged in sexually explicit messaging with young teenage girls.
They then challenge the Limerick man over pictures he sent to two young girls, aged 13 and 14.
"We've come here to talk to you about who you've been talking to online," one woman says as the other remarks that his home is near to two schools.
The women challenge the man about talking to "at least four girls that we know of" with some incidents dating back to November 2017.
The man replies that he never met the girls.
At the end of the video, Gardaí from Roxboro Road arrive at the scene and the women inform them that they have confronted the man about his online activity.
A separate video was posted a short time later showing a man being taken into custody in the back of a patrol car.
This Tuesday, Gardaí confirmed that a man was interviewed and investigations were underway as part of a wider probe into online child grooming allegations. Members of the CPA group were also due to the interviewed about the incident.
Gardaí are also understood to be investigating an incident involving threats to the property where Sunday's 'sting' operation occurred.