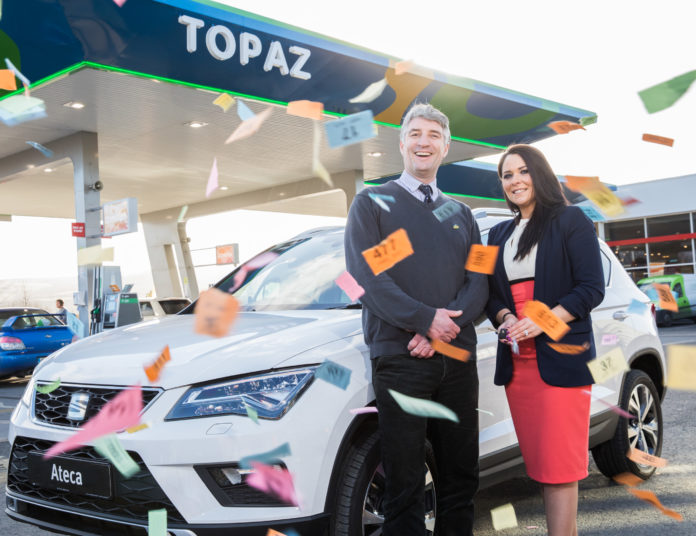 Topaz has announced that the closing date for its latest fundraising initiative, a car raffle, will be extended until the 30th April. The raffle, which launched earlier this year, will see much-needed funds raised for charity partner, the Jack & Jill Children's Foundation.
The initiative aims to fund the provision of thousands of home nursing hours much needed by Jack & Jill children and families. Customers have been pledging their support by purchasing raffle tickets for €5 each, to be in with a chance of driving away in the all-new, award-winning SEAT Ateca SUV, worth approximately €30,000. All proceeds raised via the raffle will go directly to the Jack & Jill Children's Foundation.
The partnership, launched in 2015, will see Topaz raise €400,000 in vital funds for the children's foundation, and the car raffle has greatly helped accelerate efforts to reach the target. The fundraising target is now almost in sight. However, to ensure it is reached, Topaz staff and customers in Munster have €40,000 left in funds to raise. From now until the end of April, tickets for the raffle are still available to purchase from sites across the Topaz network and SEAT dealerships across Munster and nationwide.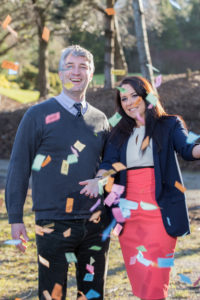 Judy Glover, Market Director, Topaz (Circle K Ireland) said: "We are delighted to announce today that we are extending the closing date for the car raffle, so we can raise as much funds as possible through this initiative for the Jack & Jill Children's Foundation. Thanks to Topaz staff and customers, vital funds have been raised through the sale of raffle tickets to date, which will facilitate the charity to continue providing invaluable services to families across Ireland''.
I would also like to extend my thanks to our car partner SEAT Ireland for not only providing such a fantastic prize at a key juncture of our partnership with the Jack & Jill Children's Foundation, but for also enabling us to accelerate towards our fundraising target of €400,000 by selling tickets for the raffle incentive at dealerships nationwide''.
Hugo Jellett, CEO of the Jack & Jill Children's Foundation added: "We are thrilled to learn the news that Topaz will be extending the closing date for this fundraising initiative which will make a difference to the lives of families across Ireland.
Through the work of all our staff at the Jack & Jill Children's Foundation, we give the gift of time to families to do the normal things they need to do during the day, like picking up their other children from school or simply go for a walk, or meeting a friend for a break. I would like to extend my sincerest thanks to all those involved who have given crucial support to those in need of a helping hand."
The winner of the raffle will now be announced in May. Customers are encouraged to keep an eye on the Topaz Energy, SEAT Ireland and Jack & Jill Foundation Facebook pages as well as @topazenergy on Twitter for full details.
More about business here.