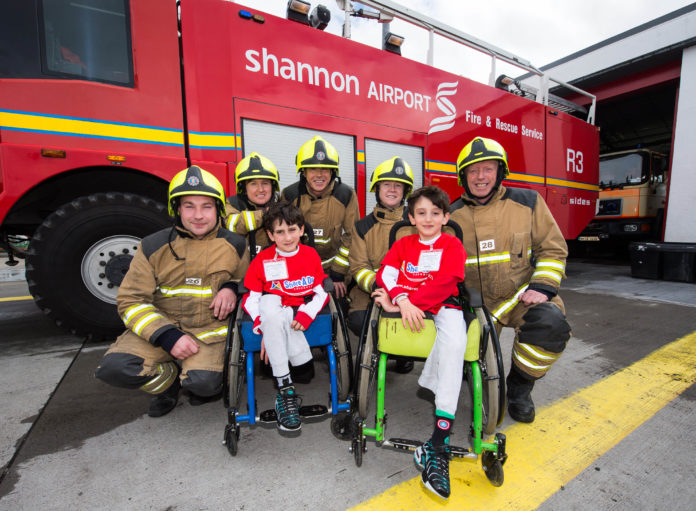 COURAGEOUS twins Hassan and Hussein Benhaffaf, who were conjoined at birth but survived thanks to a miraculous operation to separate them, took on the role of Operation Managers at Shannon Airport this week.
The Cork twins, who have already had 45 operations and are facing a lifetime of surgery, landed at Shannon and boldly took to their temporary task. The initiative was all part of a weekend of treats in the region put together for the twins by Share A Dream founder Shay Kinsella after he met the boys and their mother Angie.
Their visit to Shannon Airport was one of the high-points of their time in the Mid-West. It followed a visit to Dreamland Limerick – the first fully accessible, inclusive fun centre in Ireland, before checking into the five-star Savoy Hotel for an overnight stay.
The courageous twins got the VIP treatment as they got to go behind the scenes to see how Shannon Airport works.
"We've had VIPs coming through Shannon for decades, among them some of the most famous people in the world but I'm not sure we've met any as special as these two boys," said airport operations director, Niall Maloney.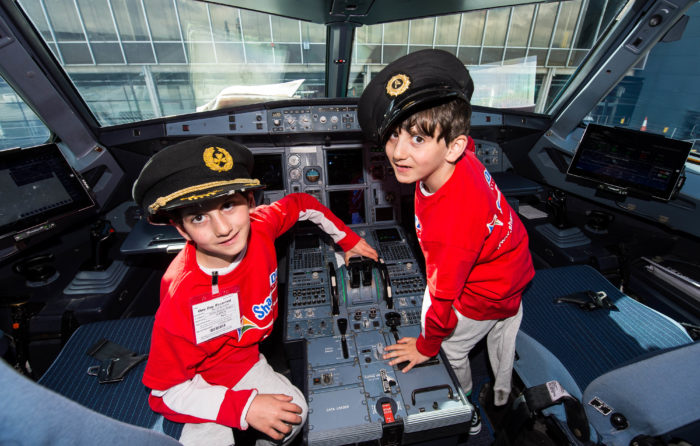 "Airports are magical places for youngsters but the boys are magical in their own right and we were absolutely delighted to have them. This was about a treat for them but it was a treat for us also. They're an inspiration and Shannon Airport is now officially a big fan of theirs. As our chosen staff charity for 2018 we were delighted to support the Share a Dream Foundation in making the boys' wishes come true," he added.
Hassan and Hussein's mother Angie said they had a brilliant two days with the visit to Shannon capping it all off.
"The airport staff couldn't have been more helpful. It's a busy day for the airport but they were so generous with their time and the boys loved every minute of it," she added.
More local news here.