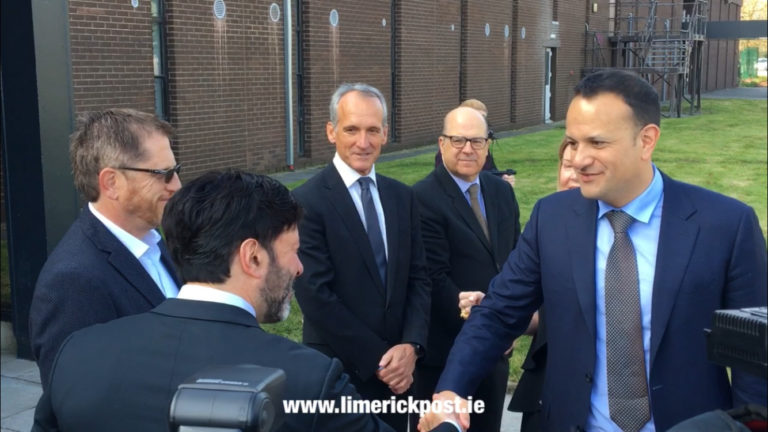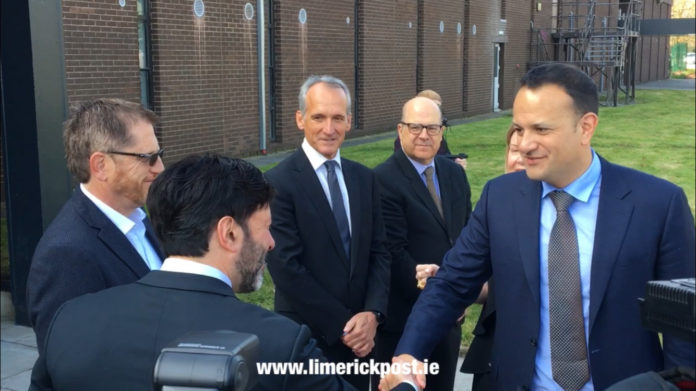 AN TAOISEACH Leo Varadkar took a unique journey in to space this Friday when he stepped on to the production set of Nightflyers at Troy Studios in Limerick this Friday.
The Taoiseach's visit to the new frontier coincided with the Government launch of Ireland 2040 from a Mid West perspective.
However the serious business of infrastructure, development and growing Ireland's economy over the next 20 years took a back seat as Leo Varadkar stepped on board the Nightflyer ship herself.
In a production set at the back of Troy Studio, exclusive access was given to the country's most senior politician and gathered media.
Inside, Taoiseach Varadkar was shown the set of the George RR Martin inspired TV show while meeting producers and executives from NBC as well as some of the 90 apprentices working onset.
Produced by NBC Universal and Universal Cable Productions, Nightflyers has been commissioned for a full series, with €850,000 in funding given by the Irish Film Board and will be shown on SyFy in the US and on Netflix around the world.
See more Limerick news here