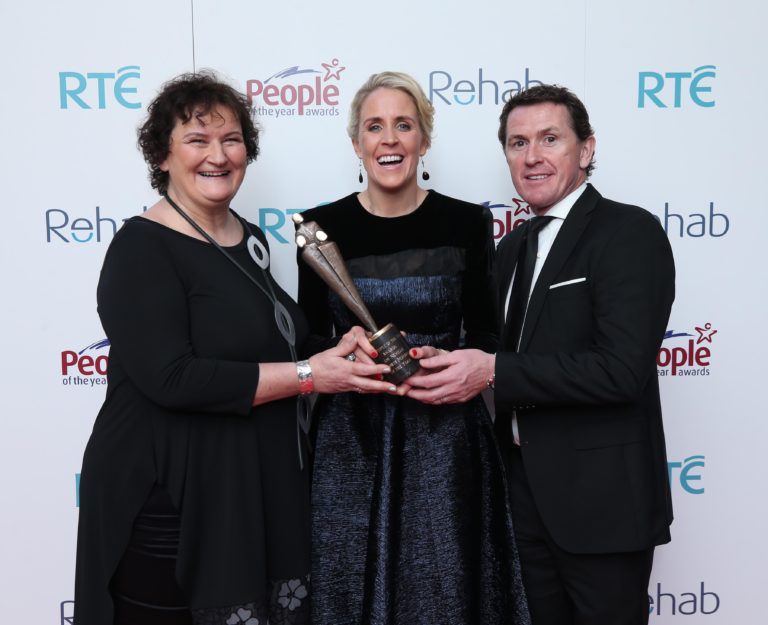 Limerick rugby sensation Joy Neville says that all young sportswomen should be able to dream and achieve after being honoured at the People of the Year Awards.
Joy was named as Sports Person of the Year at the 43rd People of the Year Awards, organised by Rehab. The Awards were broadcast live on RTÉ One from Dublin's Mansion House on Sunday.
Joy, who has represented Ireland and Munster during a stellar playing career, was recently named World Rugby Referee of the Year for 2017. She has won 70 caps in the back row for Ireland and went on to captain her country for a number of years.
The award, for her inspirational achievements in breaking down barriers, and for her service, commitment, and leadership to the world of rugby, was presented by jockey AP McCoy and Rehab CEO, Mo Flynn.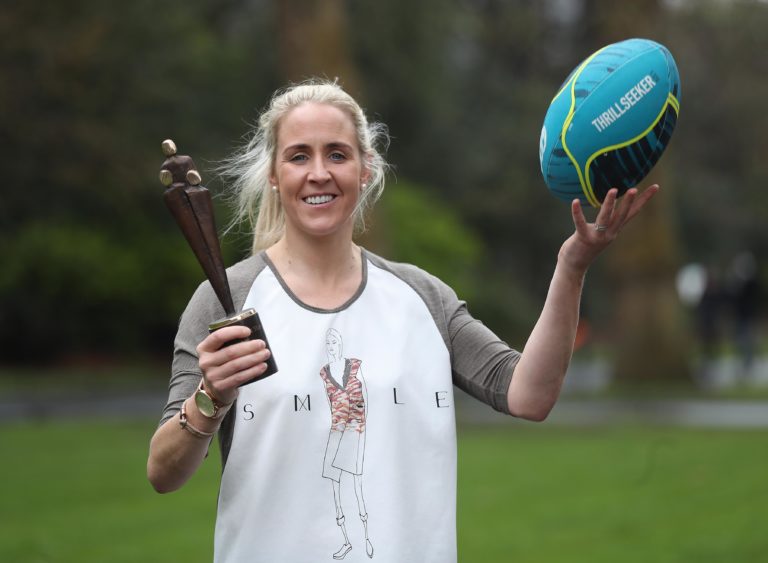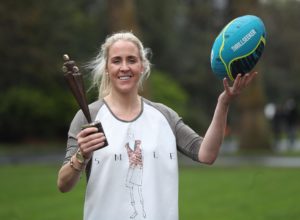 Ireland's longest-running and most prestigious awards event, the People of the Year Awards are widely recognised as one of Ireland's highest accolades. Nominated by members of the public, and finalised by a panel of adjudicators, a total of ten awards were presented at the ceremony.
Joy Neville thanked her family for their support and dedicated the award to women in sports. She added: "My family, particularly my wife Simona, have shown unconditional support throughout my entire career. Without them, I don't think I would be accepting this award. I want to dedicate this award to all the young sportswomen in Ireland, and beyond, so that they too can dream and achieve."
At Munster Joy helped the province to win six inter-provincial championships and later led the Ireland team to a Grand Slam victory in 2013. She then went on to be one of rugby's most accomplished referees, becoming the first female referee to officiate in a European match in 2016, followed by the Women's Rugby World Cup Final in Dublin last August, and then taking to the field to become the first ever woman to referee a men's international match in October.
Mo Flynn, Rehab Group Chief Executive, organisers of the Awards, said: "We have services throughout Ireland that support thousands of people with disabilities. Every day our teams in communities across the country meet people who are also doing great work, but they do not seek the limelight or get the recognition they deserve. The Awards serve to highlight all that is good about Ireland and honours those whose courage, resolve and bravery is boundless."
More local news here.