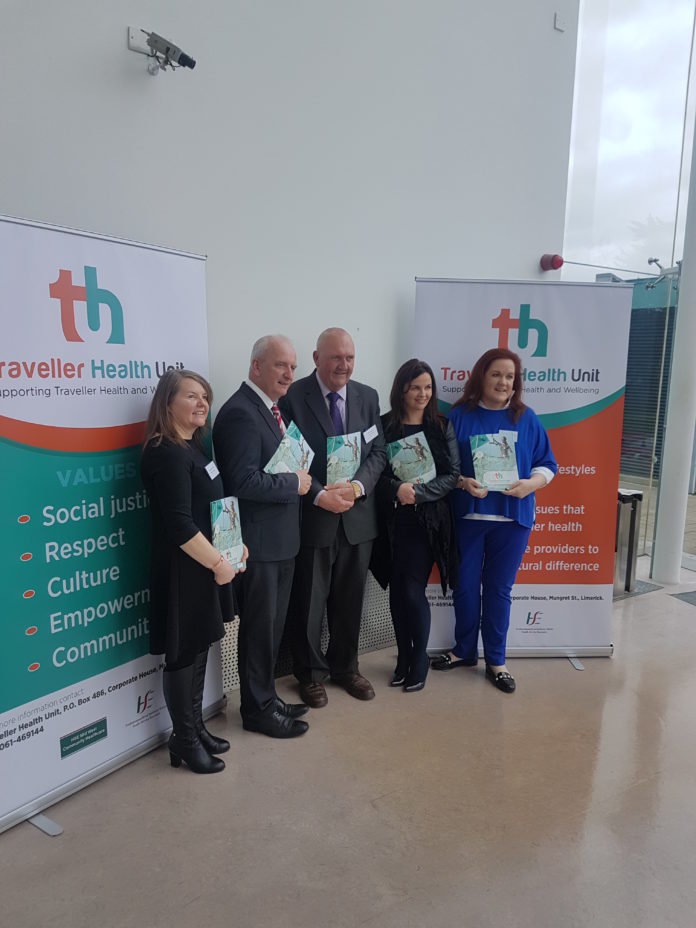 HSE Mid West Community Healthcare is today delighted to announce the launch of the Traveller Health Unit (THU) Strategic Plan 2018-2022. The plan was launched at the Gallery, Limerick School of Art and Design, Clare St. Limerick
The THU is led by a committee composed of an equal representation of travellers and HSE staff. It operates in a manner that allows all members to make a contribution. It works to improve traveller health in Limerick, Clare and North Tipperary by promoting healthy lifestyles in the traveller community, supporting change in the issues that affect traveller health and assisting health service providers to respond to cultural difference.
The THU is committed to a community development approach. It pursues a dual strategy that
combines targeted provision, to address traveller specific needs, and mainstreaming actions, which support traveller inclusion in general service provision
A pivotal part of the strategy is the strong working relationship between the THU and the Primary Health Care Project Network. HSE Primary Health Care workers will be critical in the success of delivering the strategy.
Bernard Gloster, Chief Officer, HSE Mid West Community Healthcare said: "The strategy is concise, focused and results orientated and lends itself to actions that can be implemented. The manner in which the strategy is laid out is clear and not alone looks at health from the perspective of the HSE input, but also from the broader determinants perspective. It also recognises, as do I, the absolutely crucial part that has been, and will be, played by the Primary Health Care Workers, who have always been to the fore and shown great passion, dedication and commitment to their work. They will be a critical part of delivering on the strategy, and I have no doubt but that they are up to the task."
"I, above all, thank the Traveller Community for their contribution to this process. It is my earnestwish that this strategy will significantly improve the health of travellers in the Mid West, and it is my belief that working together, this can be achieved" Mr. Gloster concluded.
More about health here.