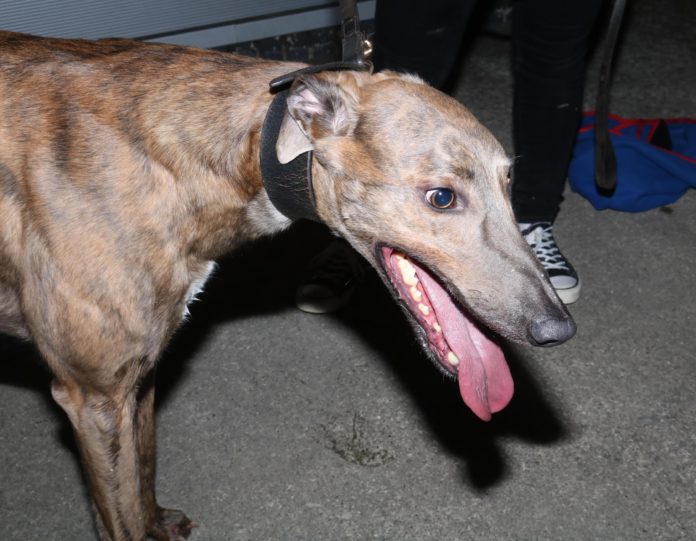 The conclusion of this year's Con and Annie Kirby Memorial 2018 takes place at Limerick Greyhound Stadium this Saturday with the winning owner set for an €80,000 top prize.
As well as that, the one of six remaining GAA clubs are in line to win a sum in the amount of €10,000 if their nominated greyhound is first past the post.
Last Saturday's semi finals saw blistering speed from all 12 greyhounds but only 0.21 of a second separating the fastest two performances – the favourite Droopys Davy trained by Pat Buckley and the Graham Holland trained Slippy Cian.
Fedamore GAA, paired with Slippy Cian will be confident that an upset could be caused in Saturday's final for Cappagh GAA's Droopys Davy, the outright competition favourite.
Davy showed exceptional speed in heat two leading in trap five from the off. By the third bend, Davy was ahead by three lengths before extending his lead to over nine lengths ahead of second place BlueEast.
Droopys Davy exceeded his previous times in finishing 28.21 which will lead many connections of Cappagh GAA to believe they are only another 28 seconds away from Kirby glory. BlueEast paired with Caherline GAA and Lemon Shane nominated with Ballybricken Bohermore, are also through to Saturday's final.
The earlier Kirby rounds saw strong contenders eliminated through a moment's bad luck, meaning all six finalists for Saturday could land the €80,000 first place prize.
The overall winning GAA club will receive €10,000 and the fantastic opportunity to hold a free fundraising night at Limerick Greyhound Stadium. The nominator club in second and third position will win €5,000 and €2,000 respectively, with the three unplaced nominators winning €1,000 each.
The Kirby Memorial is named in honour of Noreen McManus' parents who were regular attendees at the former Markets Field venue. Punters can enjoy the convenience of a complimentary return shuttle bus provided by Dublin Coach for Saturday's final.
From an original entry of 72 greyhounds, only six remain with fractions of a second between their best performances. Trainer Pat Buckley will be seeking a third consecutive Kirby title with Droopys Davy followed in the betting jointly by Slippy Cian and Lemon Shane.
Since its inception, many of the great national champions of the past five years have been involved in the Con & Annie Kirby Memorial. These include the winners from four out of the last five Irish Greyhound Derbys; Rural Hawaii, Ballymac Matt, Laughil Blake and Slippery Robert – all who commenced their racing careers with the competition.
Final Draw
Trap 1 Master Jingles with Staker Wallace GAA
Trap 2 DaHeadHunter with Castletown Ballyagran GAA
Trap 3 Lemon Shane Ballybricken Bohermore GAA
Trap 4 Slippy Cian Fedamore GAA
Trap 5 Blue East Caherline GAA
Trap 6 Droopys Davy Cappagh GAA
Preview of the Race provided by Limerick Greyhound Stadium