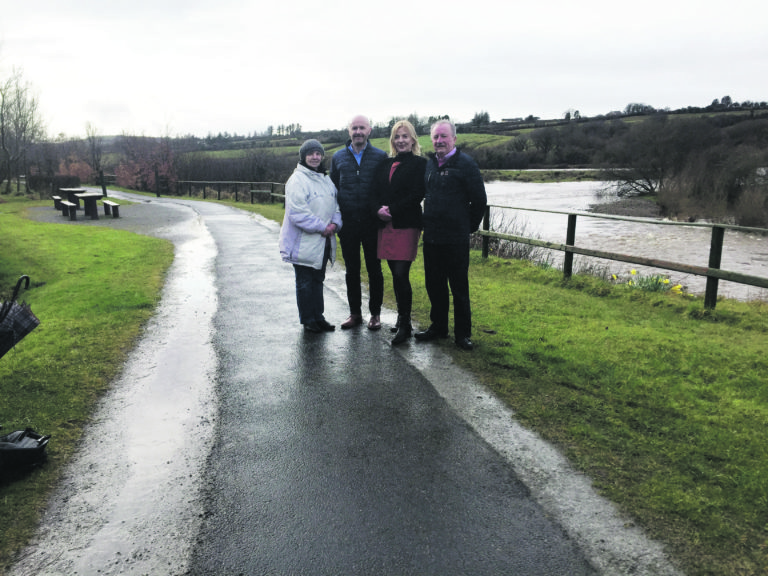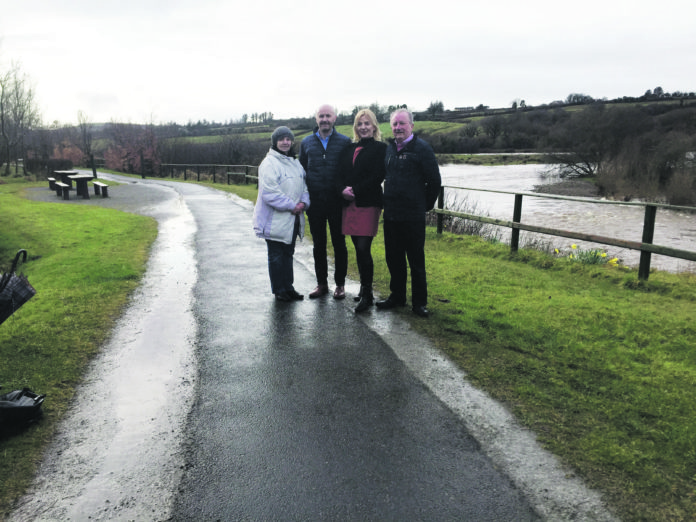 THE Government has been urged to make more use of European funds available for flood relief programmes, which could benefit communities like Abbeyfeale in County Limerick where erosion is posing danger to homes and public facilities.
Ireland South MEP, Liadh Ní Riada, made the call during her recent visit to the West Limerick town where she saw firsthand the damage caused by the River Feale. The Ireland South MEP deemed it "deeply frustrating that both local and national government always seems to be on the back-foot when it comes to issues like flooding and erosion".
"We are all aware of these issues, aware of where they are likely to happen, aware that they are, at certain times of year, a regular occurrence and yet there seems to be no plan of action. They always appear to be reacting to events rather than putting the structures in place to prevent them," Miss Ní Riada commented.
"Both the OPW and Limerick City and County Council are well aware of the issues along the River Feale. My colleague Cllr Séamus Browne has been very vocal on the issue and yet they do not seem to have the foresight to act now rather than having to spend much more later on in response to an event.
"Similarly, there are huge amounts of money available in Europe for projects such as flood relief and yet the government is either unaware of them or unwilling to apply for them and draw them down," she claimed.
Cllr Séamus Browne told the Limerick Post this week that river erosion in Abbeyfeale is a real issue for the community.
"The response to date from the State agencies including the OPW has been less than helpful. No State agencies are willing to take responsibility for the issue and this is a completely unacceptable position. The River Feale is changing course and this is going to cause more erosion over time," he warned.
Director of Abbeyfeale Town Park, James Hartnett, pointed out that while erosion along river banks is a national problem caused by climate change and global warming, some areas are in more urgent need of intervention than others.
"EU projects generally take a long time to establish and our fear is that we may lose much more to erosion while we are waiting," he concluded.
by Alan Jacques
alan@limerickpost.ie