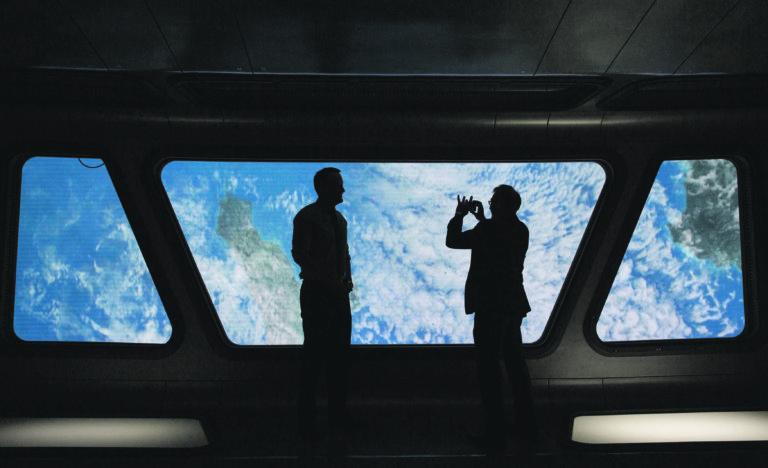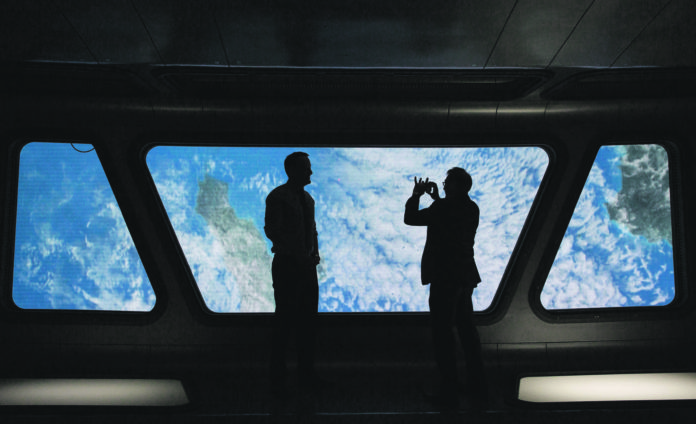 WITH upwards of 360 actors, producers, set makers and designers working at Troy Studios during the making of the US television series 'Nightflyers', Limerick is cementing its position in the film industry with the promise of "enormous potential" to come.
That's according to the US TV executives behind the massive NBC Universal production of the sci-fi series that has been in production at the Limerick studios since last August.
Written by 'Game of Thrones' author George RR Martin, 'Nightflyers' is the first major production to be rolled out at the former Dell computers manufacturing plant on the outskirts of Limerick.
And it is the realisation of the vision of former Finance Minister Michael Noonan that has allowed the Troy Studios facilities and the network of local crew impress the TV executives to an extent that they expect to shoot further series in Limerick in the future.
NBC Universal senior tax counsel Brian O'Leary told the Limerick Post that "there is an enormous opportunity for Ireland and this region to build on what Limerick and the Irish Government have done to make this facility possible and to have the incentive in place.
He said that NBC Universal believes there is a great synergy in what Ireland has to offer in terms of creativity and technology and the sort of productions we are doing right now".
And he suggested that the Limerick facilities should be expanded so that the international film industry could capitalise on the incentives offered by the Irish Government.
The ability to source construction crew and recruit trainee has further added to the success of having Nightflyers in Limerick.
"75 per cent of our construction crew was from the Mid West and 90 per cent of our production crew are from Ireland,the majority we found here in Limerick.
Asked if there was an expectation to film successive seasons of 'Nightflyers' in Limerick, Mr O'Leary said "we certainly hope so, it will all depend on the ratings, but we are really ambitious about the opportunity here", adding that the producers are keenly interested in filming back in Ireland.
To expand the vision for the future, he urged Limerick City and County Council to allow vacant buildings be repurposed for studio space and allow Limerick reach its potential.
This week, the Irish film industry received a timely financial boost of a €200 million in funding for the next decade, and "help the film industry hit even greater heights" according to Limerick Fine Gael TD Tom Neville.
See more Limerick news here