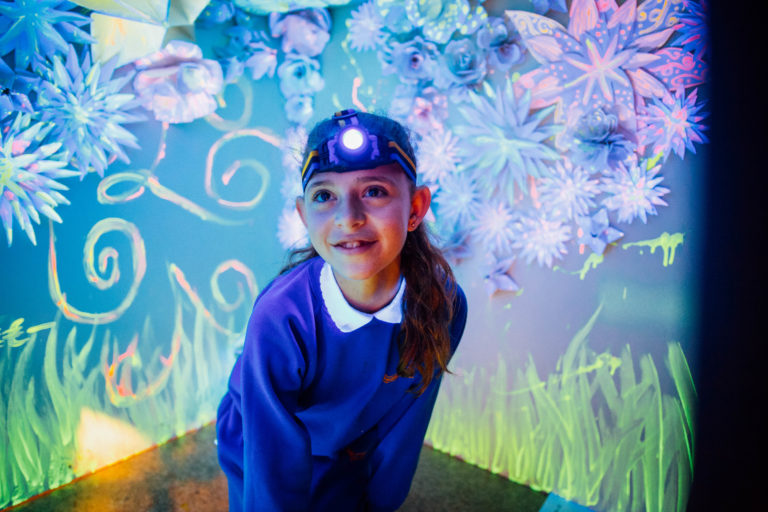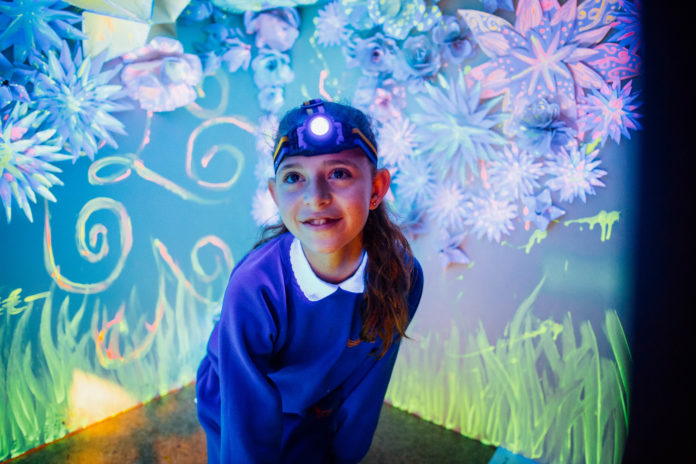 An exhibition, currently on display at Mary Immaculate College, Limerick, shows how much fun art and science are, and that these two important disciplines are not exclusive but are two sides of the same creative coin.
The School of Looking project had its origins from artists Anne Cleary and Denis Connolly whose practice focuses on visual perception. The artists and 3rd year B Ed (Primary Teaching) students at Mary Immaculate College worked closely with sixth class pupils from Dounoughmore School, Limerick, exploring the theme of the art of perception. This involved research into vision, investigation and simulations of the optical systems around animal and human vision using prisms and lenses, design of form, and exploration of innovative materials.
The MIC student's initial concepts and explorations focused on ideas produced by the children.  The children's research, understanding and investigations of animal vision became the motivation of the student's artworks.  The four interactive prototype helmets produced and on display within the exhibition are a combination of artists, students and children's ideas coming together to solve a particular problem, in this case how to design and construct an optical device to demonstrate how a bee, jumping spider and a fly can see!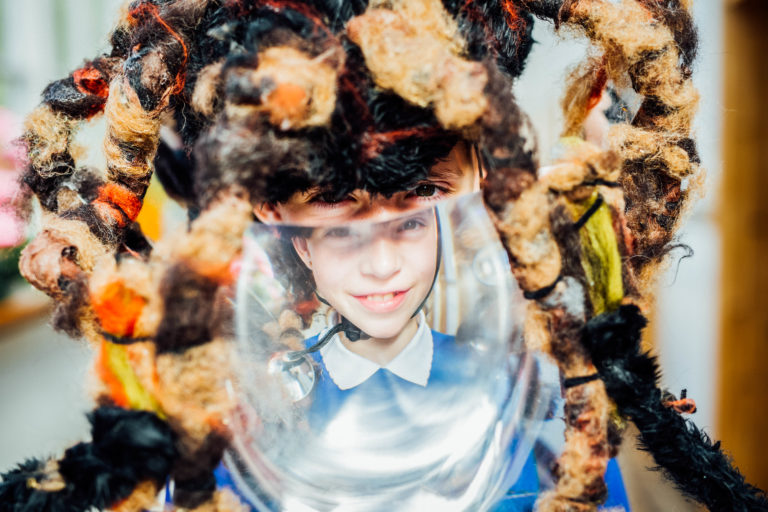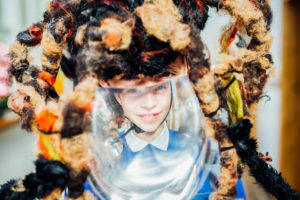 According to Anne Marie Morrin, Visual Art Lecturer, MIC; the School of Looking Project is multidisciplinary in nature and encourages both local school-children and MIC students to explore their own creativity through the challenges set by the project.  "The exploration of the theme provided opportunities for research, problem solving, experiential and practical learning in and through Visual Art, Biology and Physics demonstrating the importance of developing children's creative and imaginative potential in Visual Art and STEM education" she said.
Also speaking on the merits of this novel project was Anne Cleary, of Cleary and Connolly who said: "This is an innovative and inclusive way of teaching, one that benefited both the student teachers and the pupils at Dounoughmore School significantly. Through the process they learned about the physics, the chemistry, and the biology of vision. They developed design, handcraft and communication skills, in addition to learning about the value of methodical research, and how to interpret and translate that research into an accessible design. They learned to work as a team, to listen to and respect each other's ideas."
The School of Looking exhibition is currently on display in the Art Studios, Mary Immaculate College, until 31 May.
More about education here.