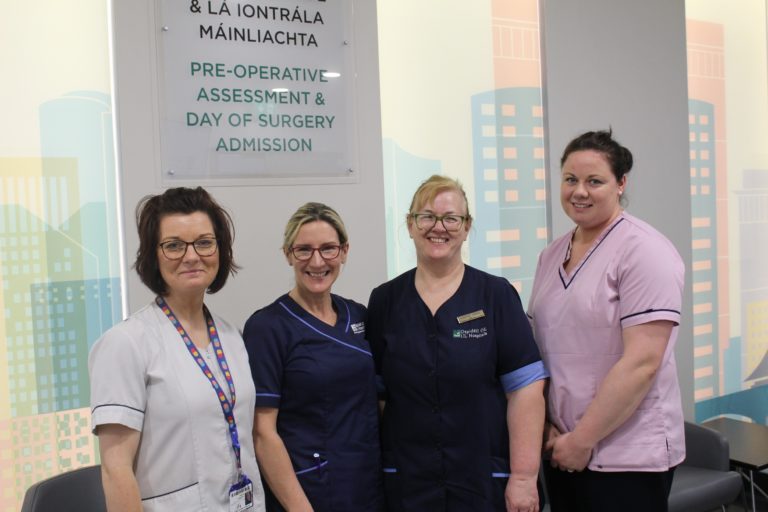 A NEW Acute Surgical Assessment Unit (ASAU) has opened at University Hospital Limerick, providing an improved clinical environment for patients and laying the foundations for an expanded service in the future.
The Pre-Operative Assessment (POA) Unit at UHL has also relocated as part of a c. €1 million refurbishment (includes equipment costs) of the old Intensive Care Unit at UHL.
The ASAU, which opened in UHL in 2010, provides an appointments-based, unscheduled care service for the rapid assessment and treatment of a variety of acute surgical conditions in patients such as breast, general surgical or vascular, over the age of 14. Once assessed, they will either be admitted, treated in the ASAU or discharged home. This model of care gives GPs direct access to emergency surgical services where patients can be seen by a senior decision maker in a timely manner.
For patients, the benefits of an ASAU/SAU include shorter waiting times for admission; a shorter wait time for procedures for those requiring emergency surgery; reduced overall length of stay; a reduction in inappropriate admissions; minimising patient discomfort and priority access for certain diagnostic imaging.
The new ASAU is a more spacious facility providing for more patient comfort, privacy and dignity and the highest standards in infection prevention and control. The ASAU will initially open with four assessment bays but has been future-proofed to double in capacity, pending the recruitment of additional medical and nursing staff. It is also planned to increase the range of surgical subspecialties covered by the ASAU on a phased basis.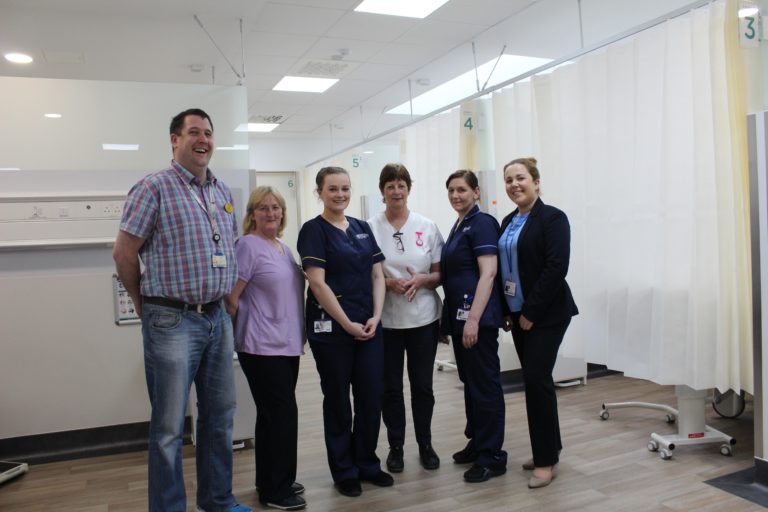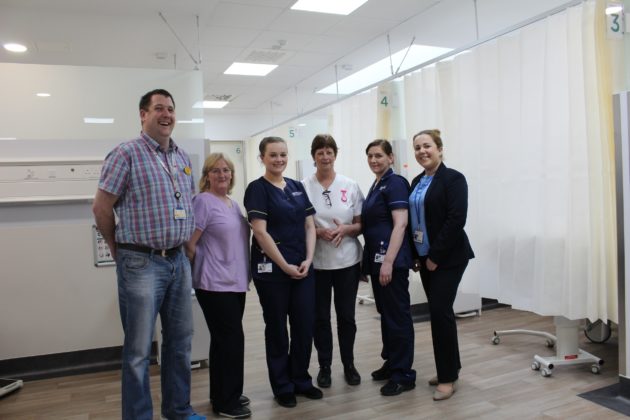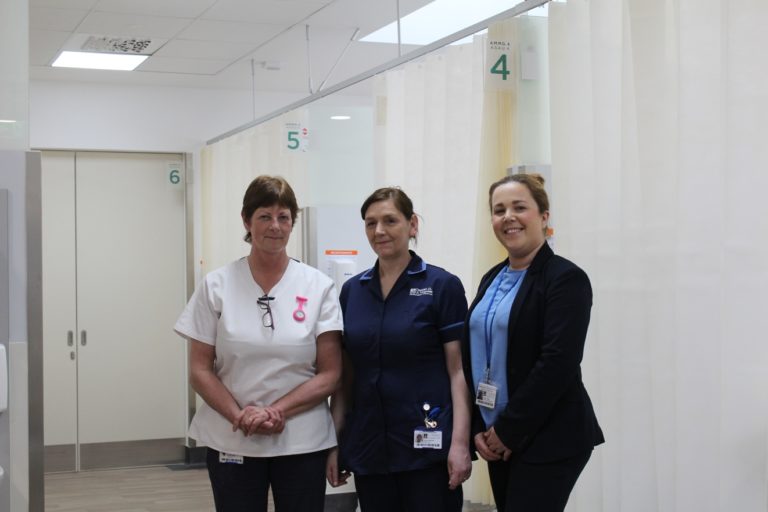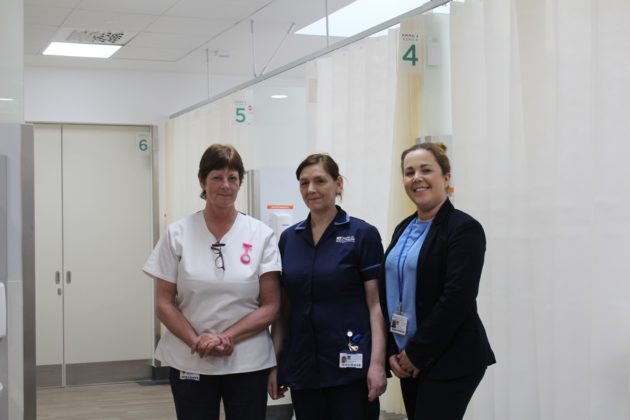 During 2017, more than 3,780 patients were seen in the ASAU at UHL.
The Pre-Operative Assessment Unit is also located on the first floor of UHL and provides for the pre-operative assessment of elective and Day of Surgical Admission (DOSA) patients. During pre-operative assessment a comprehensive medical, surgical and anaesthetic history is taken, investigations (such as ECG, Blood Tests, Chest X-ray) are completed and when required, access to health promotion programmes are organised.
The Pre-operative Assessment Unit has also increased in size, with private consultation rooms, to allow for more patients to be pre-operatively assessed. The new Units will offer significantly more privacy and dignity to patients than in the current space.
During 2017, the percentage of elective surgical inpatients who had their principal procedure conducted on the day of admission was significantly above the 82% national target.
The ASAU/Pre-Op Assessment Unit project is about optimising patient care through the most efficient use of resources. It is the intention that over time, the Units will both benefit from increased capacity, which will mean that more patients will receive pre-op assessment, thereby increasing the level of care in the elective pathway. In unscheduled care, it will mean a more efficient patient journey for surgical patients, reducing the pressure on the Emergency Department.
Ms Michelle Cooke, CNM3, PeriOperative Directorate, said: "We are delighted for our patients and for our staff to have relocated into a bright, spacious clinical environment. For patients it means more privacy and comfort during assessment. Feedback from our service users in the opening days has been very positive."
Mr Declan McNamara, Director of Nursing, PeriOperative Directorate, added: Delivering the new ASAU/Pre-Operative Assessment Unit at UHL was a key project for the PeriOperative Team at UL Hospitals Group.  The new ASAU will take acute surgical patients from ED and provide access to senior clinical decision makers and nursing staff in a timely fashion, reducing wait times and having early decisions for surgical patients. The previous accommodation and resources in the old SAU were not sufficient to support a modern ASAU / Pre Operative Assessment and Day of Surgery Department, which was frequently working above capacity and contributed to inefficient ways of working and poor patient experience. The layout of the new Unit will allow for effective and efficient patient flow, patient privacy and confidentiality."
The ASAU is operational Monday to Friday, 8am to 8pm and the Pre-operative Assessment Unit operates Monday to Thursday 7.30am to 4.30pm.
More about health here.