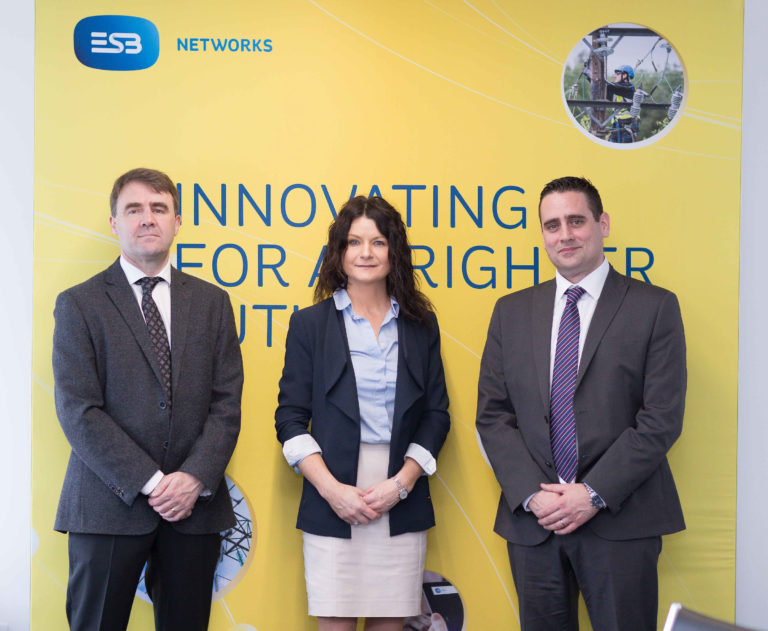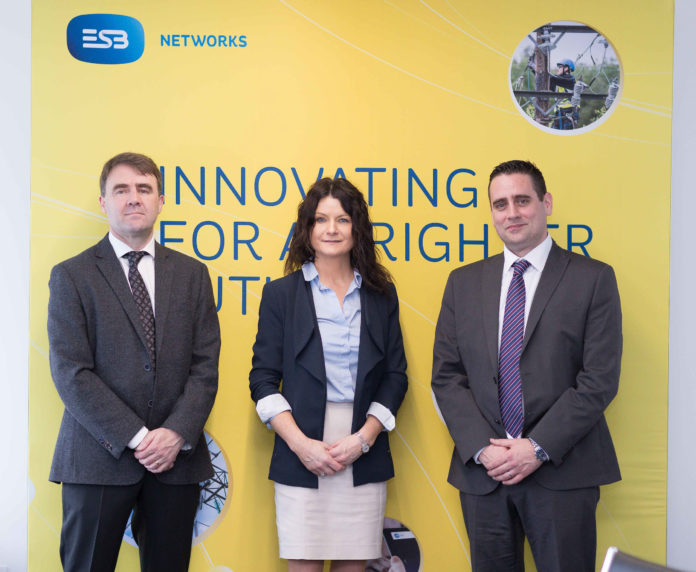 "The prompt restoration of power after the storms that battered Ireland in the past few months will have made us appreciate the trojan work that goes into ensuring that the 2.2 million electricity poles in Ireland continue to bring electricity into our homes and businesses," said Shannon Chamber CEO Helen Downes welcoming a team from ESB Networks to Shannon last week.
ESB Networks, which finances, builds, maintains and operates the distribution system through which power flows, visited Shannon Chamber to update members on the latest developments in infrastructure, the electrification of heat and transport and smart technology for business.
"The briefing was most informative and gave us an insight into the business opportunities that improving electricity infrastructure and technology will bring to member companies. An adequate supply of electricity is essential for the business community," said Ms Downes.
"ESB Networks has made progress in addressing the infrastructure needs at a local level and has ensured that vital projects have been connected. Continued improvement in our infrastructure will be crucial in the coming years as businesses expand. The briefing offered us the opportunity to learn about the work currently being undertaken and about plans for the future, including efforts to reduce CO2 emissions and the increase in the connection of renewables to the gridas a source of power," Ms Downes added.
Echoing this sentiment, Virgil Porter, Divisional Manager, Mid-West region with ESB Networks said: "We were delighted to update businesses on the investment we are making in electricity services in Shannon to ensure cost-effective supply and to outline the opportunities in the sector accruing to electric vehicles and smart technology. ESB Networks is committed to playing its part in delivering a low-carbon future."
Acknowledging that the onus on us all as home and business owners to assess how we plan to reduce our carbon footprint, Ms Downes suggested that, perhaps, Shannon could be used as a pilot to test the adoption of eheat in business
"That would be yet another first for Shannon." Virgil Porter concluded.
More about business here.