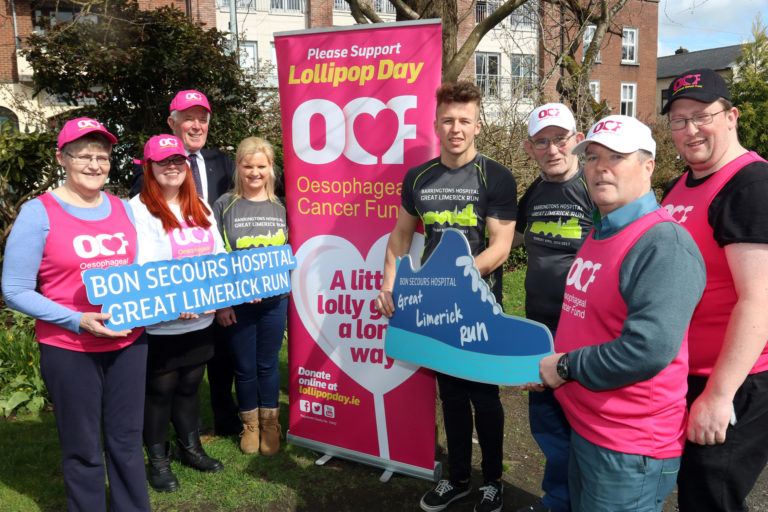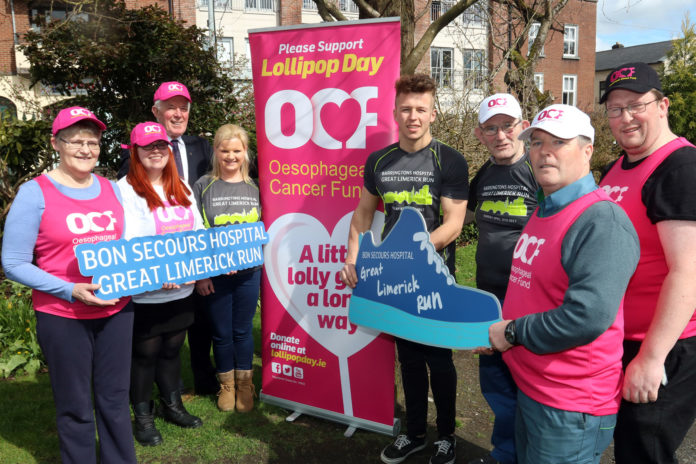 The Oesophagegal Cancer Fund (OCF) is once again raising awareness of oesophageal cancer at this years Bon Secours Hospital Great Limerick Run.
OCF is encouraging runners and walkers to sign up and to pledge their support to OCF to help raise vital funds for the charity.
OCF receives no Government funding so it relies on the support of volunteers to continue research carried out by both the National Barrett's Oesophagus Register and the Bio Bank, located in some of the major cancer specialist hospitals around the country.
Of the 400 new oesophageal cancer patients diagnosed in Ireland each year, approximately 70% experience symptoms for more than three months before talking to their GP.  OCF wants to change this, as early detection can greatly improve outcomes for those affected.
To volunteer, please contact Noel at [email protected] or on  086 828 8147.
For more information, please visit www.lollipopday. ie
More local news here.