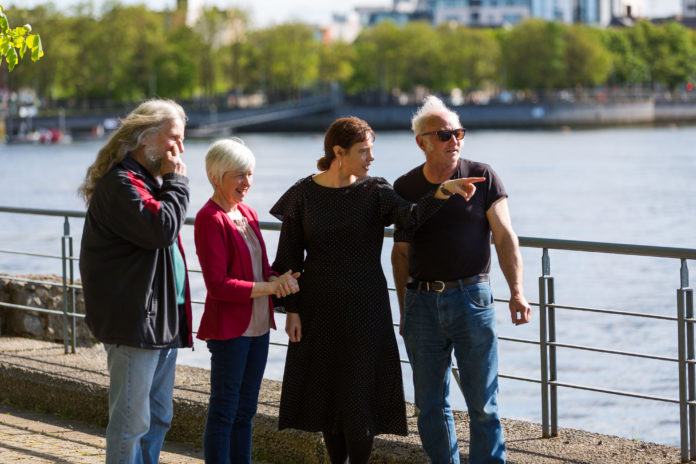 FASCINATING  stories from the lives of Limerick's fishermen are being heard for the first time in a new online oral history archive launched by Limerick Archives on Friday last.
Mayor Stephen Keary launched the archive at a function in City Hall where excerpts from the oral history interviews that were conducted as part of the Shannon Fisheries Project were heard.
Sign up for the weekly Limerick Post newsletter
Thirty in-depth interviews were carried out with local fishermen who had fished along the Shannon River, as well as with reed cutters and boat builders. People from Coonagh to Clarina took part in the project, sharing their stories and memories of fishing along the river.
Speaking at the launch, Caroline Curley, Limerick City and County Council said, "Today's launch of the Oral Online History Archive represents another first in the preservation of Limerick's history and its availability to a wide audience."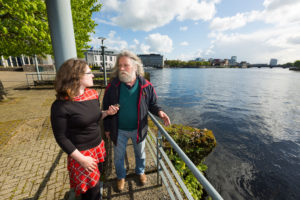 "They were wonderful interviews," said Dr Maura Cronin, Mary Immaculate College History department, saying the interview style of Sharon Slater and Ruth Guiry included the "secret of all good oral history, they had a fairly closed mouth and open ears".
Limerick Archivist Jacqui Hayes said that thanks to those interviews, the history and tradition of fishing, reed cutting and boat building on the Shannon will be preserved forever.
"Among them are stories on the fishermen's techniques and methods, as well as tales of their camaraderie and friendship. While these fishermen will be highlighted at the event itself, it is also important to note that there will be oral history interviews published online that cover a number of other projects".
"As well as the Fisheries Project, interviews that were conducted as part of the Pigtown Project, Ranks Project, and St. Joseph's Hospital Archive Project will be put up online for the first time," she explained.
Almost fifty interviews will be put up online for the first time, allowing Limerick.ie users to hear first-hand accounts of Limerick's men and women who fished along the Shannon, as well as worked in bacon factories, flour mills, and hospitals.
Limerick Archives had previously made available a number of collections online, but this marks the first time that the oral history interviews have been published online.
The interviews were conducted as part of a number of different projects run by Limerick Archives in partnership with Mary Immaculate College's History and Geography Departments with Dr Maura Cronin and Dr Helene Bradley-Davies directing the preliminary research and overseeing the interviewing.
The interviews have now been uploaded onto the Limerick Archives' website www.limerick.ie/oral-history-archive
Visit the Limerick Post Local News section for similar stories.