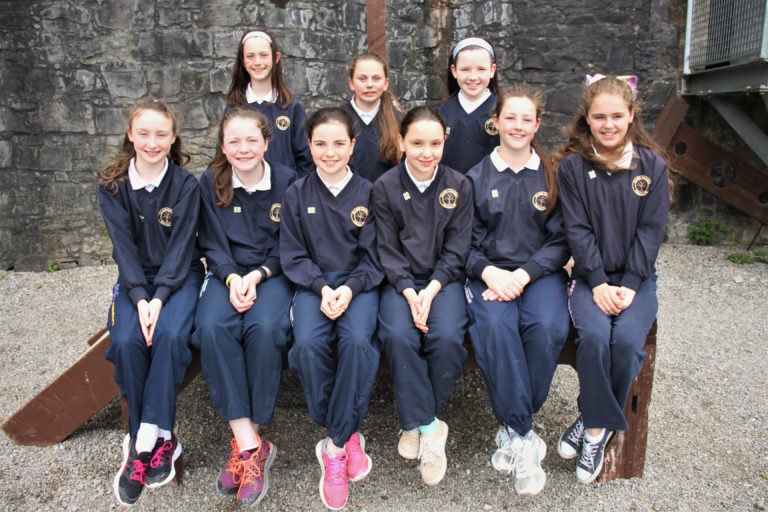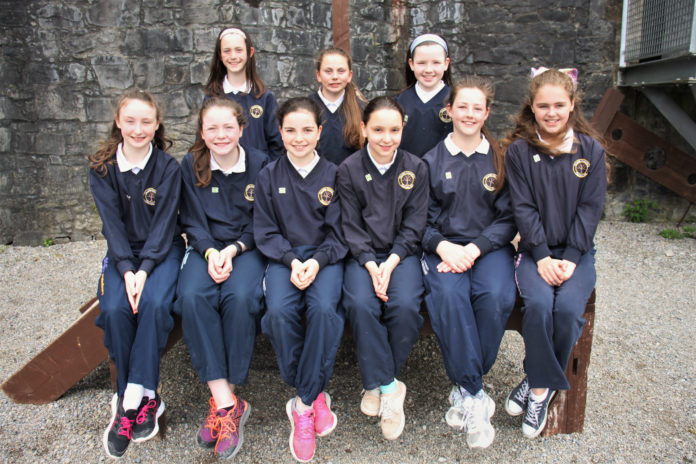 One playschool, six primary schools, five secondary schools and one college were presented with a Kindness Flag for the first time at a special ceremony in King John's Castle, Limerick
. Pay It Forward Limerick awarded Kindness Flags to:  Cute and Clever Playschool, Martinstown NS, Our Lady Queen of Peace NS, Crecora NS, Caherdavin boys school, Scoil na Trionoide Naofa (Doon), St Nessan's NS, Castletroy College, Villiers, Crescent Comprehensive, Coláiste Nano Nagle, St Genevieve's Girls School, Belfast  and Limerick Institute of Technology.
The Kindness Flag recognises a culture of kindness demonstrated consistently by an educational institution and its students.  It is awarded by Pay It Forward Limerick, the non-profit organisation working to promote Limerick as a city of kindness through policy, education and community initiatives.
The Kindness Flag initiative for schools and colleges was launched in 2016 with Ardscoil Mhuire, Corbally the first school in Limerick to receive the Kindness Flag, followed in 2017 by Scoil Íde and St Munchin's College. Since then the initiative has grown from strength to strength and outside the Limerick region.  St Genevieve's, a girl's secondary school in Belfast, who could not attend the ceremony, received their school in abstentia as did Cute and Clever Playschool, Limerick.
Mayor of the City & County of Limerick, Cllr Stephen Keary, officiated at the awards ceremony which was attended by more than 120 students and their teachers. MC Nigel Dugdale also introduced speakers Niall Fitzgerald, Shannon Heritage, who were hosts of the event, as well as Siobhan Everard, Pay It Forward Limerick. A performance by the popular choir from Corpus Christi added to the occasion.
Cllr. Stephen Keary, said, "Given the world that we do live in and the mental health and wellbeing challenges to young people, the concept of kindness flags is truly encouraging. To think that 13 education institutions around Limerick will have flags flying that effectively say 'we do kindness particularly well here' is heart-warming.""
As well as the presentation of the flags, all 120 students involved in the programme at their respective schools received certificates. King John's Castle as supporters and hosts of the ceremony was designated a PIFL Kindness Zone in Limerick.
Over the last year, students from the various schools and 3rd level college rolled out initiatives to develop the concept of Kindness. Such activities included: senior students supporting younger students in the yard and with their nativity plays, charity fundraising, Tutor time treats and handing out teas and coffees to people in need on winter days.
Explaining the concept behind the flag and its success, Siobhan Everard of Pay It Forward said, "With  this Kindness Flag initiative we are helping students appreciate the value of kindness and the profound positive impact acts of kindness can have on a the receiver and the giver. The schools must demonstrate that they have participated in a year-long campaign before they can attain the Flag as we believe a sustained effort over time ensures the concept becomes embedded into daily life of the school and this ethos will be instilled in them for life."
At the Kindness Flag presentation ceremony, 11 more schools committed to applying for their Kindness Flags in 2019 – bringing a total of 24 schools in the Limerick, Clare and Tipperary region involved in the initiative.
Schools seeking further information regarding the PIFL Kindness Flag, can email piflimerick@gmail.com
More about education here.