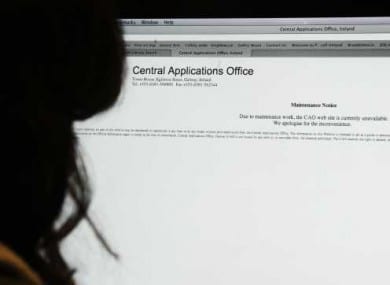 Science Foundation Ireland (SFI) is calling on Limerick students to explore a career in STEM by visiting its Smart Futures website. for careers information in the lead up to the CAO change of mind deadline. The change of mind facility opened on May 4, and will see thousands of students make final changes to their college choices ahead of the deadline on July 1.
Since February 1, CAO application closing date, most students and their parents have set aside consideration of third level course choices to focus on preparation for the Leaving Certificate. For those struggling to know where to start,
Smart Futures
is a collaborative government-industry-education programme which provides easy to access information on these careers, focussing on the people working in these areas.
Recent research by Science Foundation Ireland has shown that many students and their parents will find themselves lost in a sea of information when it comes to science, technology, engineering and maths (STEM) related courses, particularly when it comes to careers in these areas.
Keeping up-to-date on the many career paths available in STEM isn't always straightforward – from designing video games or medical devices, to improving food science and sport, and even saving lives through cancer research, students need real insights into the many exciting and diverse STEM career opportunities in Ireland.
Ahead of the CAO deadline, Margie McCarthy, Interim Director of Innovation and Education at Science Foundation Ireland said: "When it comes to picking a third level course, parents are increasingly active influencers on the decisions students make about their future. For parents, gaining a better understanding of STEM courses and careers can open up opportunities to their child. People working in science, technology and engineering in Ireland are changing the face of the world we live in everyday, whether it is by making life-saving drugs and devices or creating innovative technologies. Helping your child to get a better understanding of these careers and the diversity of choices available is helping to make them to more clearly navigate all of their future potential. I would encourage Limerick parents to spend some time visiting SmartFutures.ie ahead of the CAO change of mind deadline to experience some of the breadth and depth of opportunities available to Irish students today."
Smart Futures is coordinated and managed by Science Foundation Ireland, in partnership with over 200 organisations from research and academia. Parents are encouraged to visit the parent resources section on www.SmartFutures.ie to help them explore STEM career and study options.