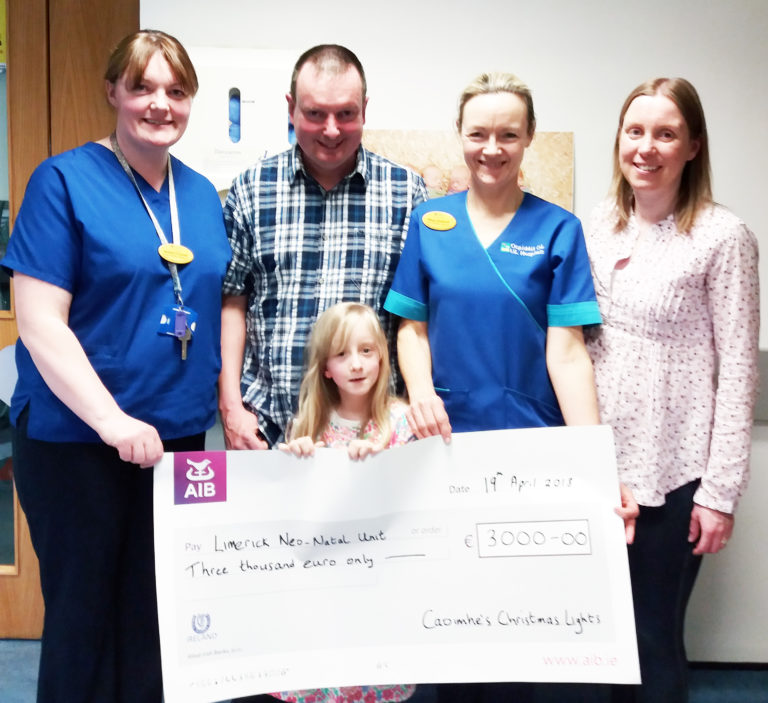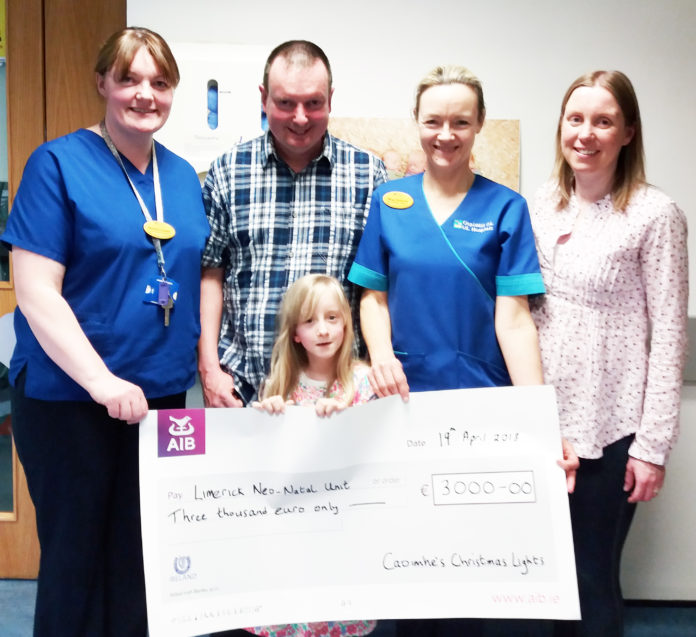 SEVEN-year-old Caoimhe Lynch has been lighting up everyone's life since she was born seven weeks prematurely, weighing little more than a bag of sugar.
And ever since, in gratitude for the remarkable skills and love of the staff at the neo-natal unit at University Maternity Hospital Limerick (UMHL), the Lynch family have been organising Christmas light shows to raise money for the unit.
The hundreds of cheery Christmas lights and blow moulds that brighten her home close to the Bruff line have attracted visitors from all over the country.
Parents, Lorraine and Kevin started lighting up their home for fun but since baby Caoimhe was born in 2010 weighing 2lbs 5oz, they have transformed it into a popular fundraiser.
Caoimhe spent nine long weeks in the unit.
"Unless you've had a child in the unit, you really don't know what it's about. We set up a little display this year in our shed to show people the amazing work the unit does," said Lorraine.
The display includes some of the tiny nappy sizes worn by newborn Caoimhe to show how little she was at 2lbs 5 ozs and pictures from the unit while she was there.
"She was so small I had to shop for clothes for her in Smyth's toyshop," Lorraine told the Limerick Post. "Then my sister-in-law Mary started knitting for her, which was fantastic".
At Christmas, the Lynchs threw the switch on 200 light features and 250 light-up blow moulds.
The entire light-up adds around €250 to the household bills but the cost is much less than it might be as the Lynch's have replaced every ordinary bulb in their display with LEDs.
The family leaves buckets out for people to donate if they wish and the most recent display raised €3,000.
"On behalf of Caoimhe's Christmas lights, we would like to say a huge thank you to everyone who came to see our display over Christmas despite the bad weather and to everyone who gave so generously to our cause," said Lorraine.
And last week, the family presented the cheque to Margo Dunworth and Deirdre O'Connell clinical midwife managers of the unit.
Visit the Limerick Post News section for more local news.