It's here. Finally. After months of being pounded into submission by the monotony of the Premier League, the ubiquity of the Pro 14s, spring has sprung, summer has beckoned us forth, and the Championship has begun.
Well, it has in Leinster anyway, new format and all. And at about 3.15pm last Sunday, as Kilkenny floundered at the hands of a resurgent Dublin, I was glad of the GAA's decision to revamp the provincial tournaments. One late rally later and I told myself it had never been in doubt, that we'd merely chosen to make it exciting 'cos the RTÉ cameras were there.
In truth though, even if Dublin had pulled off the upset, Kilkenny would have made their way to the quarterfinals regardless. Leinster may be more competitive than it was in its pre-Galway years, its pre-Davy Fitzgerald years, but not so much that the black and amber couldn't come third in a group of five.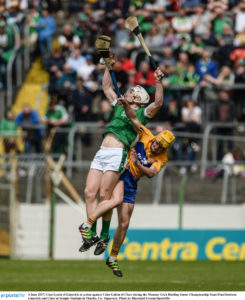 There are no such guarantees in Munster however. As someone who grew with Tipperary on one side, Waterford on the other, I know all about the majesty of the Munster Hurling Championship, and how, in any given year, it can be won by anyone – bar Kerry.
And now, living in Limerick, listening to fans of the team tipped to be this year's dark horses big up their chances, I'm acutely aware of how important every single puck will be once the fun and games start at the Gaelic Grounds on Sunday. Yet because it's such a competitive province, because ye all come out the gate swinging like yeer lives depend on it, an early setback need not be fatal.
The Munster round-robin group is the perennial Group of Death, the equivalent to Brazil, France, Germany, Argentina and Spain being lumped together in World Cup Group A. Teams are going to take points off one another; Limerick could beat Tipperary, who might then beat Cork, who might then turn over Limerick. While in the meantime, Waterford might beat all three and lose to Clare
It's a mouth-watering prospect, yet one can't help but wonder how it will impact upon players who, for all their fitness, their regimented lifestyles, remain stoically amateur.
In previous years the top teams have been afforded lengthy interludes as they plotted their way to Croke Park, so much so that by the time the semi-finals took place they were like dogs unleashed from their chains, snapping and snarling at ball, man, whatever they could get their teeth into. It won't be like that this year, there'll be no sauntering through the summer, putting your feet up for a few weeks while your rivals tear strips off one another, priming yourself in anticipation of one good go in August.
Every county is going to feel it, no matter how deep their resources. Part of the reason why the hurling championship maintains such impossibly high standards, year in, year out, is because the players are given time to recuperate, time to recover from each seventy-minute slugfest.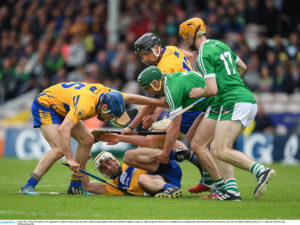 But now, with seven, sometimes six, day turnarounds that's no longer going to be possible. There's been a suggestion that the majority will take Mondays off from work, give themselves at least one rest day before returning to their nine-to-five. Realistically though, will that be enough?
In last Sunday's game, Brian Cody fielded seven championship debutantes, resisting the urge to throw All-Stars like Paul Murphy and Colin Fennelly in from the start. It almost cost him the game.
This weekend Kilkenny play Offaly and, despite the scare against Dublin, Cody will probably experiment again, leaving out those who may be nursing knocks or suffering fatigue. None of the Munster counties will be afforded that luxury during their murderous schedules. The temptation for Limerick and the others will be to risk lads who maybe aren't fully fit, to go with their best players in every game regardless of their condition.
And the net result? Injuries. It's inevitable. Hamstrings will go, muscles will tear, bodies unused to being pushed to their limits so frequently will give in, their owners powerless to prevent previously trusty faculties from collapsing under the strain.
By the time the semifinals arrive in late July, it's entirely feasible that the Munster teams' injury lists will dwarf those of their Leinster counterparts, a month of bloodletting benefiting no-one but Galway and Kilkenny.
That's what you get for having such a brilliant provincial championship.