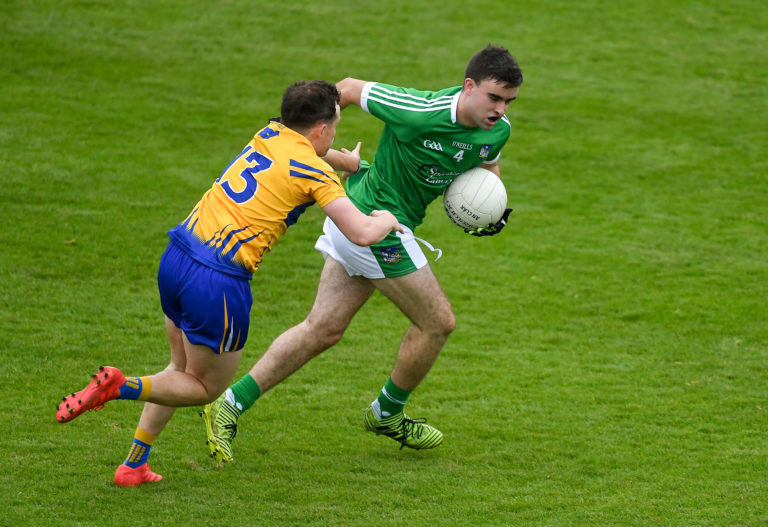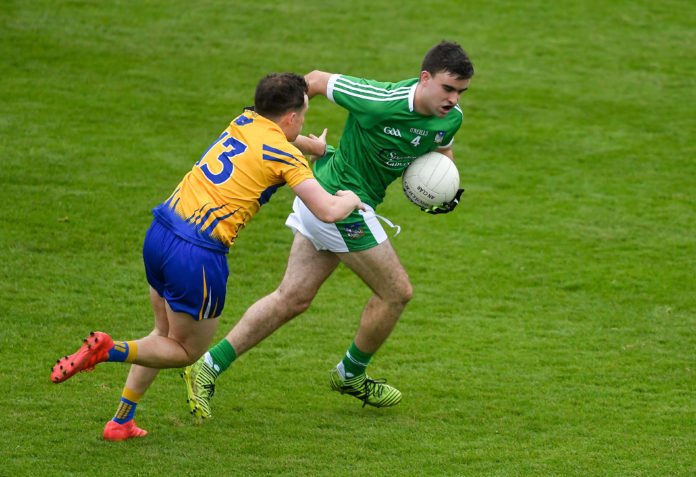 Billy Lee's Limerick exited the Munster Senior Football Championship following a 1-23 to 0-14 defeat to Clare at the Gaelic Grounds on Saturday.
Clare were in full control throughout and although Limerick rallied late in the first half, the result was never really in doubt.
Following the game, Lee gave an insight into the ongoing struggles he has had with Limerick's footballers that included an extraordinary mix up that left one of his subs unable to take the field due to an administrative error during the week.
"Tonight we had a lad who was due to be on the bench," Lee told RTÉ Sport. "Because of inaccuracies in our administration I couldn't use him. I had to tell the lad afterwards he couldn't play and he was distraught.
"I wasn't guided about when the team for the match programme had to be in.  I had to convene a conference call at lunchtime on Wednesday to put some team into the programme or else the programme would have gone with no Limerick team on it.
"The chairman rang me and I said 'okay' and I obliged. We had two players we were trying to get on to the bench, namely Seamie Carroll and Jim Liston. We were training Wednesday night. One of them made it, one of them didn't.
"I find out then the wrong team was given in to Croke Park on Wednesday night/Thursday morning, it was the team for the programme.
"It lies with the administrators. The issue with the player on the bench, I can tell people that was handled with ten minutes to go because  I was in a place where I wasn't going to let the team out to play the game.
"We need every help we can get. Three and half hours before a Championship game I got a call saying Jim Liston couldn't play. This is shocking stuff. I had to tell a player Wednesday night that his was name was in the programme but he wasn't in the panel.
"Then I had to turn around to the fella who was on the panel and tell him that he couldn't be part of it because there was an error in administration. It's been a trying week. It's so disappointing."
The game itself was dominated by Colm Collins' side and they raced 1-6 to 0-1 advantage with 16 minutes played.
Limerick then hit four points on the trot in the space of 90 seconds that helped cut the gap in the lead up to half time.
Clare it the last two points of the half with Kieran Malone (scored 1-3 in an impressive showing) and David Tubridy helped The Banner to a 1-9 to 0-7 lead at the break.
Despite a good start to the second half, Limerick were unable to turn the tide and Clare set up a Munster semi final with Kerry, while Limerick must take their place in the qualifiers.
Scorers – Clare: Kieran Malone 1-3, Eoin Cleary 0-5, David Tubridy 0-3 (1f), Eimhin Courtney and Conor Finucane 0-2 each, Keelan Sexton, Pearse Lillis, Jamie Malone, Cathal O'Connor, Gearoid O'Brien, Conail O nAinifein, Gavin Cooney and Martin O'Leary 0-1 each.
Scorers – Limerick: Sean McSweeney 0-5 (5fs), Jamie Lee (1f) and Josh Ryan (2fs) 0-3 each, Danny Neville 0-2 and Paul White 0-1.
Limerick: Donal O'Sullivan; Gareth Noonan, Sean O'Dea, David Connolly; Paul Maher, Cillian Fahy, Gordon Browne; Darragh Treacy; Patrick Begley; Peter Nash; Michael Fitzgibbon; Paul White, Sean McSweeney, Danny Neville, Jamie Lee; Subs: Iain Corbett for Nash (45 mins b card), Josh Ryan for Begley (49 mins), Killian Ryan for Lee (54 mins), Daniel Daly for Browne (60 mins), Davy Lyons for Fitzgibbon (60 mins), Padraig Scanlon for Neville (64 mins).
Clare: Eamonn Tubridy; Gordon Kelly, Cillian Brennan, Eoghan Collins; Cian O'Dea, Aaron Fitzgerald, Pearse Lillis; Gary Brennan, Cathal O'Connor; Kieran Malone, Eoin Cleary, Jamie Malone; Eimhin Courtney, Keelan Sexton, David Tubridy; Subs: Conal O nAinifein for Kelly (42 mins), Gearoid O'Brien for Sexton (48 mins), Gavin Cooney for D Tubridy (64 mins), Conor Finucane for K Malone (65 mins), Martin O'Leary for Courtney (67 mins), Eanna O'Connor for Collins (69 mins).
Referee: Noel Mooney (Cavan)