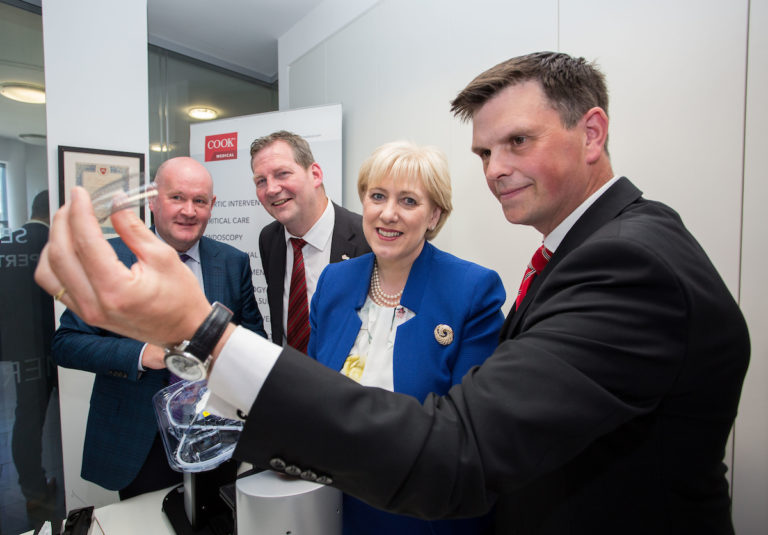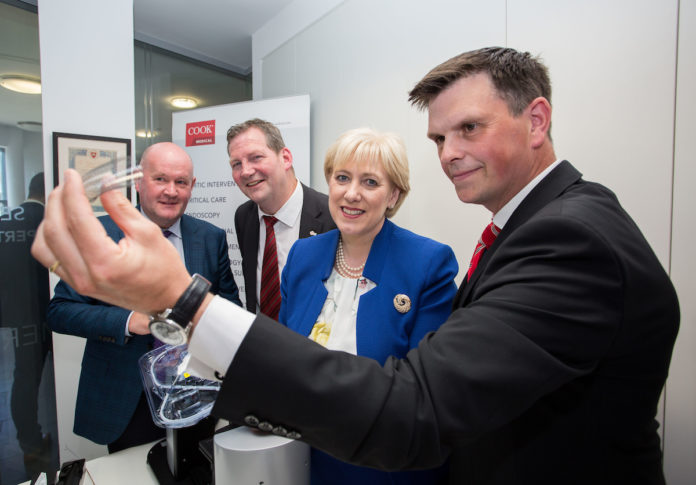 Minister for Business, Enterprise, and Innovation Heather Humphreys visited LIT's Hartnett Enterprise Acceleration Centre for the announcement of a new innovative partnership between Limerick Institute of Technology and medical device companies Cook Medical and VistaMed.
The partnership, entitled the INCASE project, will allow the third level institute work with the two companies to develop their assembly process in line with the fourth industrial evolution.
Supported by Enterprise Ireland, the objective of the project is to translate the true ethos of Industry 4.0 into a working manufacturing quality improvement tool.
Vice President for Research Development and Innovation LIT Dr Liam Brown said, "We are delighted to work with Cook Medical and VistaMed on the INCASE project. Relationships between research, development, education and industry are key to the continuous industrial and economical development of the Mid West Region.
"Here at LIT we also pride ourselves at being able to react to the needs of industry in an innovative and timely manner. We are therefore looking forward to working very closely with Cook Medical and VistaMed," he said.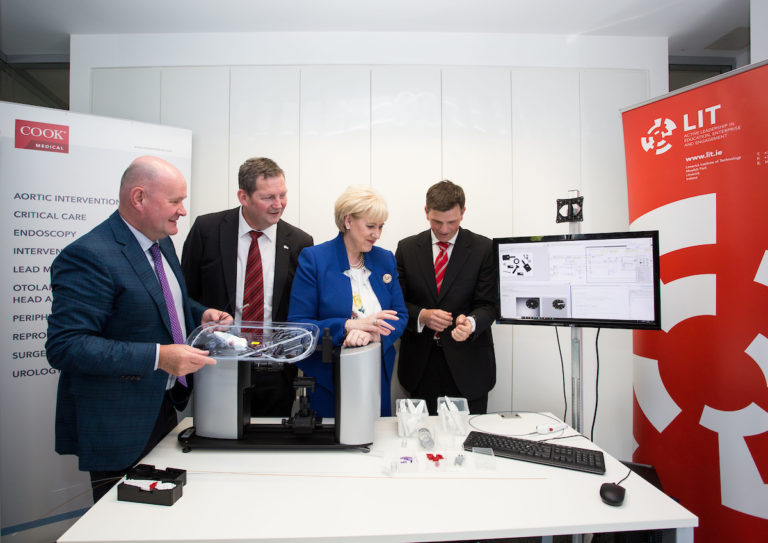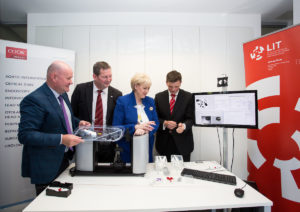 The aim of the joint project between LIT, Cook Medical and VistaMed, is to identify the best way to use combinatory technologies to reduce defective products, while simultaneously increasing capacity to manufacture new medical device products.
The system will incorporate Industry 4.0-enabling technologies with a strong focus on flexibility, adaptability and immersion, breaking the confinement of traditional concepts of workstations and screen-based activities
John Neilan, Director of New Ventures, Cook Medical said, "Cook Medical is a family-owned international medical device company that works with physicians to develop devices that are less invasive for patients. We pride ourselves on being at the cutting edge of industry and technology, while ensuring all our products are both patient centred and safe. Our partnership with LIT will assist in maintaining these high standards, while increasing our productivity."
LIT Project PI Dr Daragh Naughton said, "Industry 4.0 is commonly refers to as the fourth industrial revolution, because a number of state of the art technologies that have evolved significantly over the last number of years are radically changing the way global manufacturing is developing. Such technologies include: cloud computing, big data and analytics, cyber physical systems and Internet of Things (IoT).
"The medical devices companies involved in this project are prime candidates for the benefits associated with such a manufacturing evolution."
Minister Humphreys welcomed this latest working partnership between a research institute and industry.
"I am delighted to launch this Innovation Partnership between the Limerick Institute of Technology and these two cutting-edge medical devices companies. The medical technologies industry has been a major success story in Ireland but innovation is crucial to its continued success," she concluded.
More about business here.