This week saw the official launch of The Study of Cubism and Expressionism Combined, an exhibition featuring the work of graduands of the Certificate in General Learning and Personal Development (CGLPD) programme at Mary Immaculate College.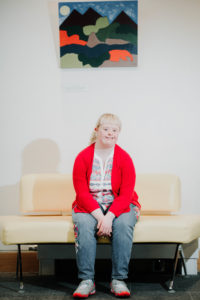 The programme, which has been in existence in the College since 2013, has as its main aim to enhance the quality of life of young adults with intellectual disabilities by providing third level opportunities, which have previously been denied to them. According to President of MIC, Professor Eugene Wall, who officially opened the exhibition, the programme has been "built in collaboration with a number of community partners, including Enable Ireland and the Brothers of Charity with whom we continue to work in partnership to develop strategic pathways and supports for the students on our programme".
The exhibition, which is on public display at MIC for two weeks, was inspired by two prominent art movements which the students engaged with as part of their creative art appreciation module.   Both of these movements, which emerged during the early 20th century, were dedicated to overcoming the confines of academic art and Renaissance realism and embracing new forms of stylistic innovation. Taking inspiration from these movements, the students have worked to incorporate these techniques, while retaining their own unique perspective.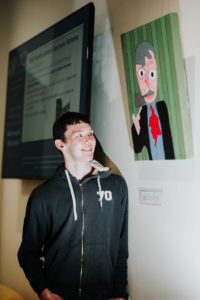 Speaking at the event, Inclusion Coordinator Dr Órla Slattery said: "This exhibition is a wonderful testament to the creativity and capacity of this wonderful group of students, who have produced an inspiring collection of original art pieces. This exhibition is a celebration of capacity and speaks to the aims of the CGLPD programme, which is dedicated to the holistic and creative development of each of the learners."
‪Earlier this year the programme was shortlisted for an AONTAS Star Award in recognition of the use of innovative approaches in adult and community education. The nomination was a great testament to the capacity of the students involved and a wonderful acknowledgement of their abilities.
The CGLPD programme is made possible by the generous donations from a number of philanthropic foundations, including the JP McManus Foundation and the Norman Watson Trust.
Read similar stories in the Limerick Post Education section.