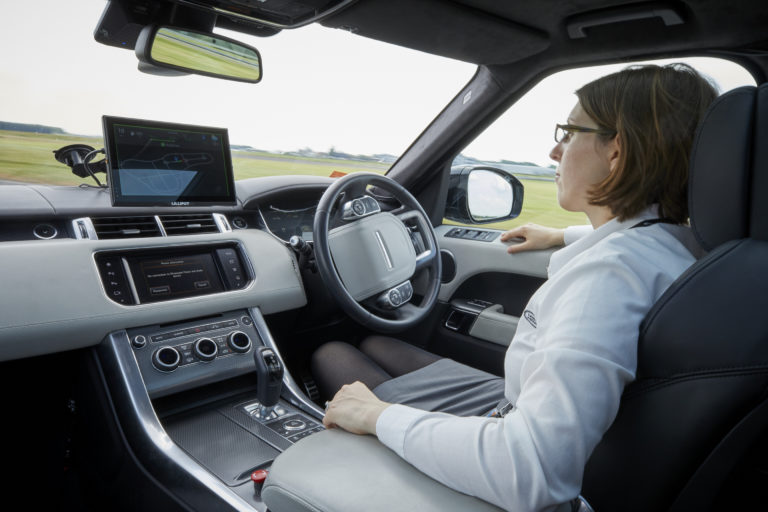 THE testing of autonomous vehicles has advanced to such an extent at the Jaguar Land Rover (JLR) operations base on the Shannon Free Zone that technicians are well on the way towards developing cars that can drive themselves.
That's according to chief engineer Paul Girr who told the Limerick Post about some of the possibilities and challenges being explored by the JLR technicians.
"You don't have to actually be in the driver's seat, you can be in the passenger seat playing chess. Our job in Shannon is to take information from the sensors in the cars and use that to tell the vehicle what to do," he explained.
"One of the problems we're looking at is that when you aren't driving, you're not thinking about driving, so it is very easy to become car sick.
"We have challenges around that and it's not just the driving environment but the path plan and motion control in terms of artificial horizons.
"When we eventually go to a level 5 vehicle, which is the ultimate – no steering wheel and no pedals – what do you do in the vehicle?
"Do you swivel the seats or do you put a projection screen up on your front window and have it as a cinema? In fact some of the vehicles have a better sound system than most of the cinemas in Ireland".
Referring to the company's recruitment strategy, Mr Girr said that they were looking for a broad range of skills.
"Architectural engineering and people who have been doing embedded software engineering and the AI side of things as well as people working with sensors, it's varied".
"Driving policy is a big issue because we don't know if we can drive in this country with an autonomous vehicle because of the road traffic laws. So the question now is, will I get arrested if I drive in level 3 or a level 4 vehicle when the Gardaí see the car?
"Policy has to catch up with these things so it's not just in terms of engineering, it's also in the background".
There is also the issue of the company's reputation for safety and Mr Girr said that this not only relies on security but also on functional safety.
"We have seen evidence of hacks in the US where people have taken control of vehicles. So if that happens in a vehicle now, how do you disable it, how do you make sure it doesn't happen?" the JLR chief engineer asked.
It may be one of the more critical questions that the Shannon technicians are already working on.
Whatever the answer, it looks like there are exciting times ahead for Jaguar Land Rover in Shannon.