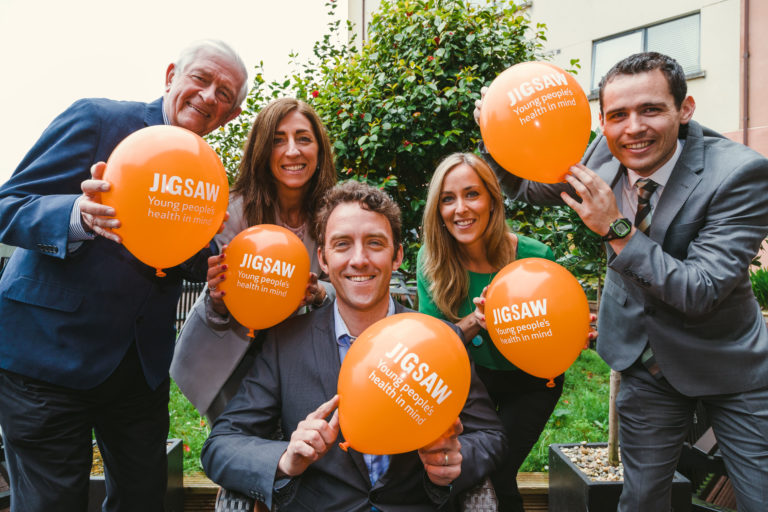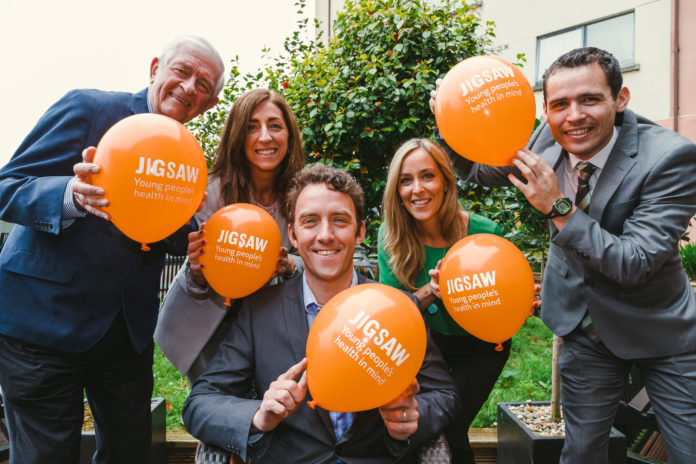 Collins McNicholas Recruitment and HR Services Group and Jigsaw are teaming up for 2018.
This one year partnership will see Collins McNicholas' staff engage with Jigsaw across a wide variety of activities including volunteering, skill share, fundraising and raising awareness of Jigsaw's work supporting the mental health and wellbeing of young people across Ireland.
"We are so genuinely excited to be partnering with Collins McNicholas for the coming year, we have been blown away by their commitment and desire to work with us in achieving our vision of an Ireland where every young person's mental health and wellbeing are valued and supported" said Justin McDermott Fundraising Manager with Jigsaw, "We are also really excited about the opportunities that exist to work directly with all their staff across the country in volunteering their time, expertise, skills and energy to help young people, their families and communities." said Michelle Murphy, Director of Collins McNicholas
"We are delighted to officially announce our charity of choice and partnership with Jigsaw" added Michelle Murphy, "Our commitment to the community is at the core of our group. It's important for our employees to give back to the community, to feel a part of something that they genuinely care about and that is why we have committed to offering Jigsaw our physical time and presence. To not just sponsor, but directly work with their teams in supporting young people and mental health. Our staff have each committed 8 hours of their time to work with our chosen charity partner. With 56 employees nationwide, that amounts to 448 volunteering hours."
"As a mother of two young boys, I am extremely proud that our company is offering 'A Piece of our Time' to support the tremendous work that Jigsaw does for young people in our communities. We never know what's around the corner or what life might throw at us and so we all need to support and be aware of the vital work that organisations like Jigsaw do. We are thoroughly looking forward to working closely with Jigsaw in 2018/2019." Ms. Murphy concluded.
For more information on this partnership, or on the work Jigsaw do to support young people's mental health and wellbeing, please visit jigsaw.ie
More local news here.