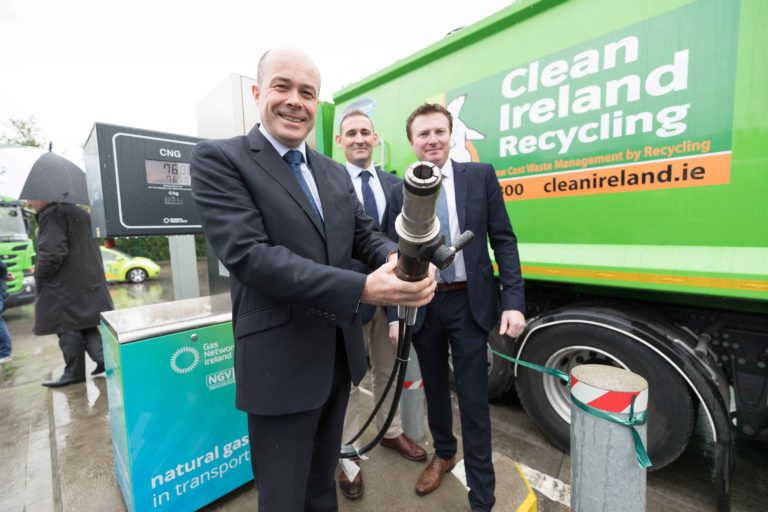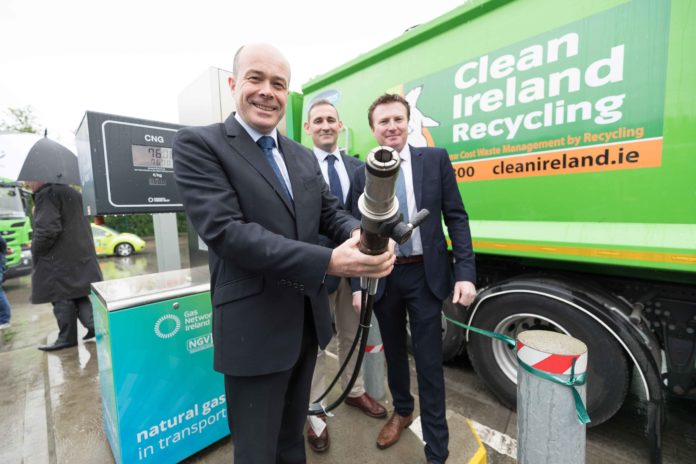 CLEAN Ireland Recycling has opened a landmark facility in Shannon, the first Compressed Natural Gas refuelling station in Ireland as part of the company's plan to reduce its carbon footprint.
And the company struck another milestone for the waste management industry nationally this week by introducing the first CNG waste collection vehicles in Ireland.
The company has transformed its fleet to the lower emission CNG fuel powered engines in a major partnership with Gas Networks Ireland, developing the nation's first fast-fill CNG refuelling station, which was officially opened by Environment Minister Denis Naughten.
The station, which has been developed at Clean Ireland Recycling's premises at the Smithstown Industrial Estate, will service the company's CNG-powered waste collection fleet.  This will, in turn, reduce the carbon footprint of Clean Ireland Recycling's customer base across Clare, Limerick and Tipperary.
The company's waste collection fleet will be fuelled from the station, with the CNG significantly lowering emission levels compared to the traditional diesel engine trucks operating around the country.  They will reduce carbon dioxide by up to 22 per cent, nitrogen oxide by 70 per cent, sulphur dioxide by 80 per cent and emits 99 per cent less particulate matter.
Significantly also for the company, which has been the industry's leading green solutions innovator since it was established almost 30 years ago, CNG will deliver a cost saving of up to 35 per cent.
To support the investment, Clean Ireland Recycling has also invested in specially commissioned, lower emission Scania CNG trucks and will continue to replace its existing diesel-powered fleet with CNG vehicles over the coming years.  CNG is an established technology throughout the world, with 25 million NGVs in operation globally, with 1.9 million of these in Europe.
The Shannon CNG refuelling station is the first of a comprehensive national network of outlets planned by Gas Networks Ireland for around the country over the coming years as it meets the growing market in Ireland for cleaner fuel alternatives.
Read more business news stories here.