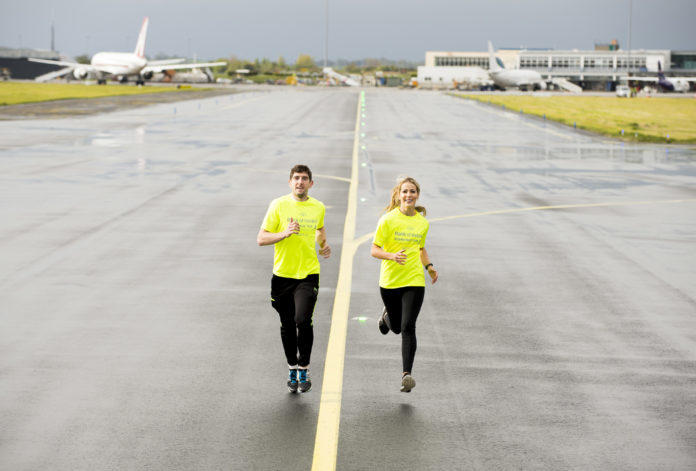 THE final Runway Run at Shannon Airport takes place at midnight on Friday June 22.
The event offers one final opportunity to participate in the country's favourite and original Runway Run, five years after Shannon held the very first event of its kind in Ireland.
Up to 1,800 participants are set to go to the line in an event that will raise vital funds for Shannon Group's two designated and worthy charities for 2018, Clare Crusaders and Share A Dream.
In four years, over six thousand pairs of shoes have crossed the line with over €100,000 to date being raised for charities through an event that drew participants from all corners of the country.
This year's event will be a fitting finale to the series, though Shannon's Airport Operations Director Niall Maloney is not ruling out a potential return of the event in the years ahead.
"When we started the Runway Run we never thought that it could become as successful as it is and certainly did not foresee doing it five years in a row. We like to try new things at Shannon and next year we will have something else to offer, but we are putting on the run one more time, with Friday night, June 22 set for this year's event," Mr Maloney commented.
Links for online entry can be found on both the Shannon Airport web and Facebook sites or alternatively on the www.eventmaster.ie website.