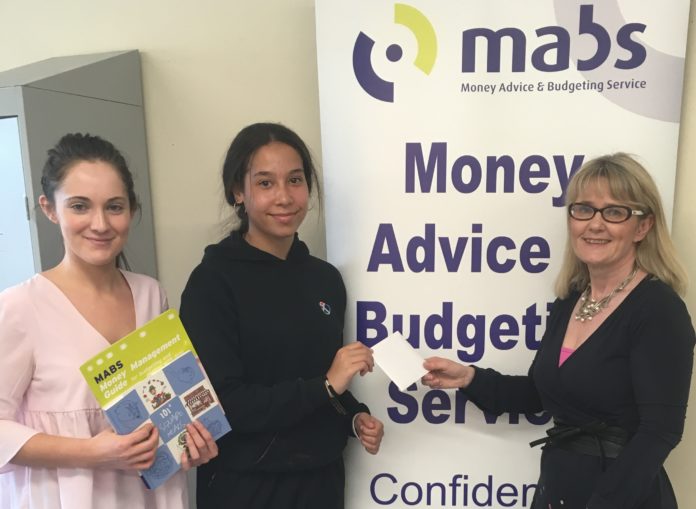 Limerick MABS posed a challenge to second level school students to shop wisely on a budget and to cook a nourishing meal for a family of four.
The challenge aimed to raise awareness of shopping around to get the best priced ingredients while trying to eat healthily on a budget. Leah Mulloy of Gaelcholaiste Luimnigh cooked a meal that cost €2.73 per person and her entry was the winner of the challenge.
The food we eat affects our health, well-being and ability to cope with life. The budget we have to live on plays an important role in which food we can afford to buy and prepare.
Sign up for the weekly Limerick Post newsletter
Congratulating Leah on her winning entry, Yvonne Bogdanovic of Limerick MABS said "Learning to budget, plan meals, shop wisely and eat healthily are important life skills. The aim of this competition was to raise awareness of these skills and encourage second level students to develop them."
Limerick MABS thanked all the schools who interacted with MABS on this first challenge, particularly the Home Economics teachers at GCL. It is hoped to run the challenge again in the new school year.
Schools or students interested in being involved could go to Limerick MABS on Facebook to see
Leah's entry.
Leah cooked American Style Chicken from the 101 Square Meals MABS Cookbook. Recipes are
available Free on www.mabs.ie
Limerick MABS (Money Advice & Budgeting Service) is a free, non-judgemental, independent service for anyone worried about money, dealing with personal debt, troubled about debt, in danger of getting into debt or wanting to budget to prevent getting into debt. Limerick MABS 0761 072 210 or [email protected]
More about society here.