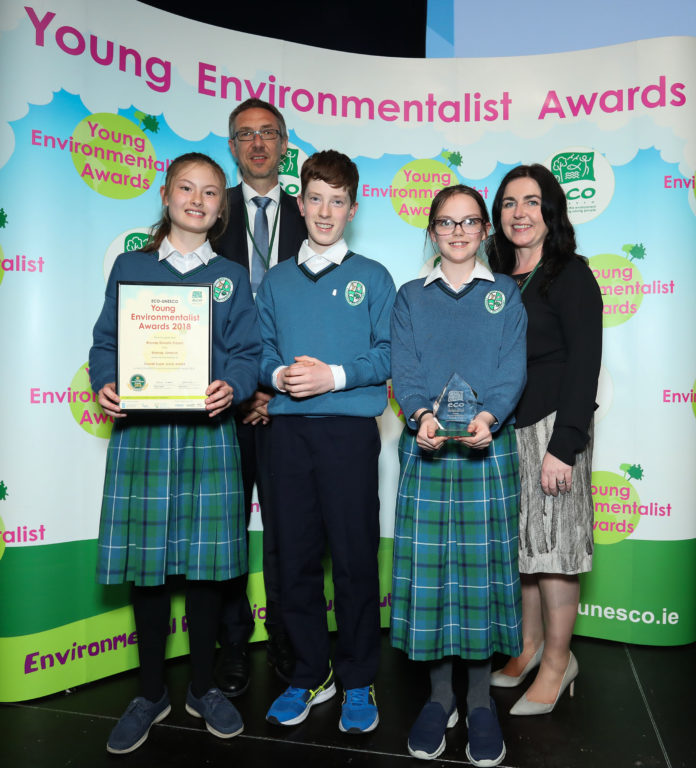 A group of young people from Castletroy, Co. Limerick, were named as Overall Super Junior Winners at the ECO-UNESCO Young Environmentalist Awards that took place on Tuesday, 22nd May in the Mansion House, Dublin 2.
Now in their 19th year, the Awards feature environmental projects from people between the ages of 10 and 18 in schools, youth and community groups across the island of Ireland.
Young people from Biosnap Limerick planted a garden in their school, Gaelscoil Chaladh an Treoigh, raising the funds locally to do so. Their project 'Biosnap Biodiversity Project' was named overall winner in this special category for 10 to 12-year olds.
Sign up for the weekly Limerick Post newsletter
Concerns about the impact of waste and specifically the damage caused by single-use plastics, among many other environmental issues, were a key feature in entries by young people all over Ireland to this year's Awards.
The interest in waste as a topic for project entries has increased by 90 per cent in the past five years. Close to a quarter of the 2018 entries see Ireland's young people identifying and responding to the impact of waste on the lived environment and to efforts to tackle climate change.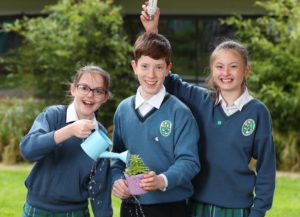 Commenting, Elaine Nevin, National Director, ECO-UNESCO, said: "The Young Environmentalist Awards are a celebration of the commitment of young Irish people to taking action on important environmental issues at both a global and local level. They reflect the priorities of young people in addressing environmental challenges. Young people in Ireland are speaking up and identifying their priorities through their actions."
From 327 entries, 80 projects were shortlisted and showcased at the Mansion House event. The awards are broken up into 10 categories with junior and senior winners named in each, and overall junior and senior winners chosen from these, in addition to the special super junior category.
Minister for Children and Youth Affairs, Dr Katherine Zappone TD, who addressed the young people at the awards ceremony, said: "Young people have the most to lose if we do not continue responding to major environmental challenges. It is this generation which are responding to climate change, plastic pollution in our oceans and extreme weather events. We can draw hope, inspiration and confidence from their leadership. They are already shaping the Ireland of the future.
The annual awards programme run by ECO-UNESCO has provided over 40,000 young people, aged 10 to 18, an opportunity to take action and raise awareness in their own community on issues that matter the most to them, since it began in 1999.
For more information visit www.ecounesco.ie.
More about education here.