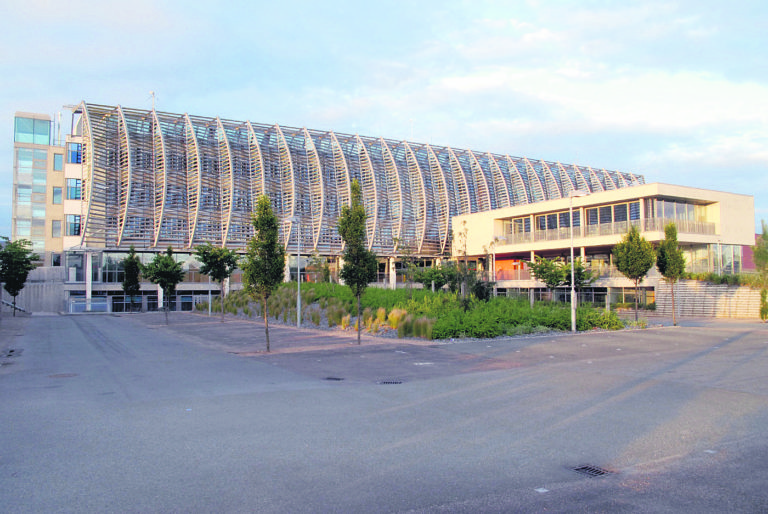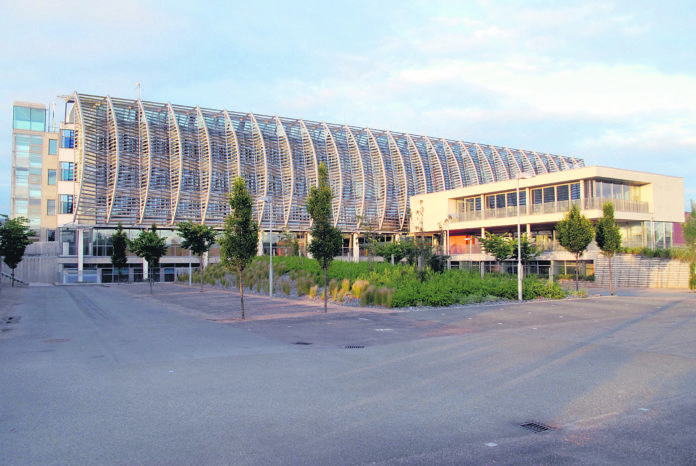 A PROPOSAL calling on Limerick City and County Council to boycott goods and services produced in Israel was rejected by councillors this week.
Speaking at the monthly meeting of the full 40-member council this Monday, Cllr Prendiville called on the local authority to become free from goods and services produced in "Israeli settlements illegally established on stolen Palestinian land and therefore urging Senators to support the Control of Economic Activity (Occupied Territories) Bill, 2018″.
"A couple of weeks ago 60 people were murdered at a peaceful protest that was shot at by snipers. Among those shot were 14, 15 and 16-year-olds. An eight-month-old baby died as a result of tear gas. Imagine that, sending in snipers to shoot peaceful protesters.
"That is nothing but terrorism, state terrorism of the Israeli State against Palestinian protesters. It was designed, like all terrorism, to terrify people, in this case, to scare them away from protesting," Cllr Prendiville stated.
At this point in the meeting, Fianna Fail councillor Sean Lynch warned the Solidarity representative that he was making "serious allegations".
Mayor of Limerick City and County, Cllr Stephen Keary suggested that Cllr Prendiville stick to speaking on his motion.
Prendiville continued: "These killings expose the brutality of this murderous State, but the Right Wing Israeli government ploughs ahead despite the protests. Just days ago they announced plans for new illegal settlements. This on top of al the other settlements built in the West Bank, that is built in what is recognised Palestinian territory.
"This land grab is dispossessing and displacing millions of Palestinians, and the World Bank estimates it costs the Palestinian economy $3.4 billion a year. It also creates a huge water shortage for Palestinians.
"My motion is seeking to support a bill currently in the Seanad. This bill would ban imports of good and services from these illegal settlements. It seeks to end the hypocrisy of Irish governments, who have on the one hand opposed these settlements, and supported such a ban in words, but have failed to take any action. Instead, they continue to conduct business with these illegal settlements, and support the profiteering from this brutality."
Sinn Fein councillor Séighin Ó Ceallaigh fully supported the motion.
"The Palestinian cause is one that is very close to my own heart. Boycotts ended apartheid in South Africa and they will end Israeli apartheid," he declared.
Nestlé, who employ over 600 people at the Wyeth Nutritionals plant in Askeaton, was one of the companies he mentioned for boycott, alongside other well-known brands such as McDonald's and Coca-Cola.
The world's largest food and beverage company, Nestlé is on a list of brands targeted by boycotters due to its Research and Development facility being located on the Israeli border town of Sderot.
Wyeth, the West Limerick arm of the Swiss multinational, manufactures and sells infant nutrition products at their Askeaton factory.
Cllr John Costelloe (SF) vehemently described the current hostilities along the Gaza strip as "genocide".
Cllr Sean Lynch again warned that there was "no evidence" to support allegations being made in the heated County Hall council chambers.
Labour Party councillor Elena Secas did not feel a meeting of the local authority was "the right environment" for such a discussion. This, she maintained, was a topic to be directed towards Senators and TDs.
Fianna Fail councillor Kieran O'Hanlon took a similar view.
"We are not the United Nations, the European Parliament or the Dail. This is not the place to make a judgment," he insisted.
"Nestlé are one of the companies mentioned. They employ over 500 people in Askeaton. They are a huge employer. I worked there myself for over 30 years."
With only five councillors including Cllr Prendiville, voting in support of the motion, Limerick City and County Council rejected the proposal.
Prendiville clarified to the Limerick Post after the meeting that his motion was in support of a bill that would ban the import of goods and services manufactured in the 'illegal settlements' in the West Bank.
"It would have no impact on goods made in Ireland or anywhere else," he concluded.
Visit the Limerick Post Politics section for more stories.