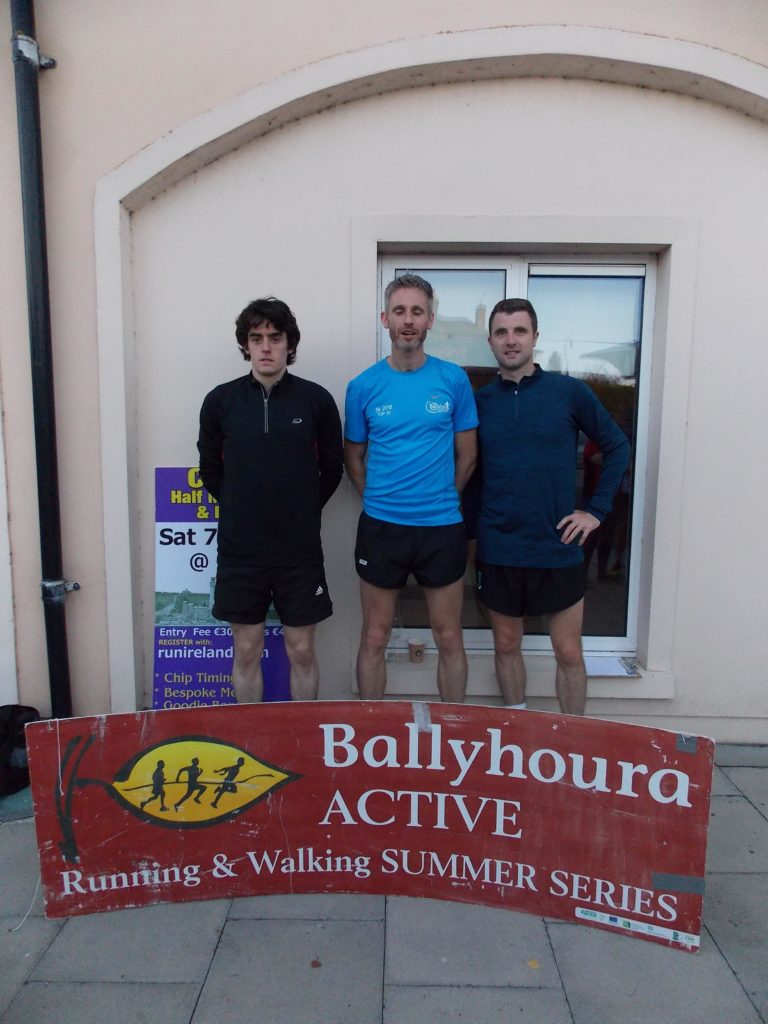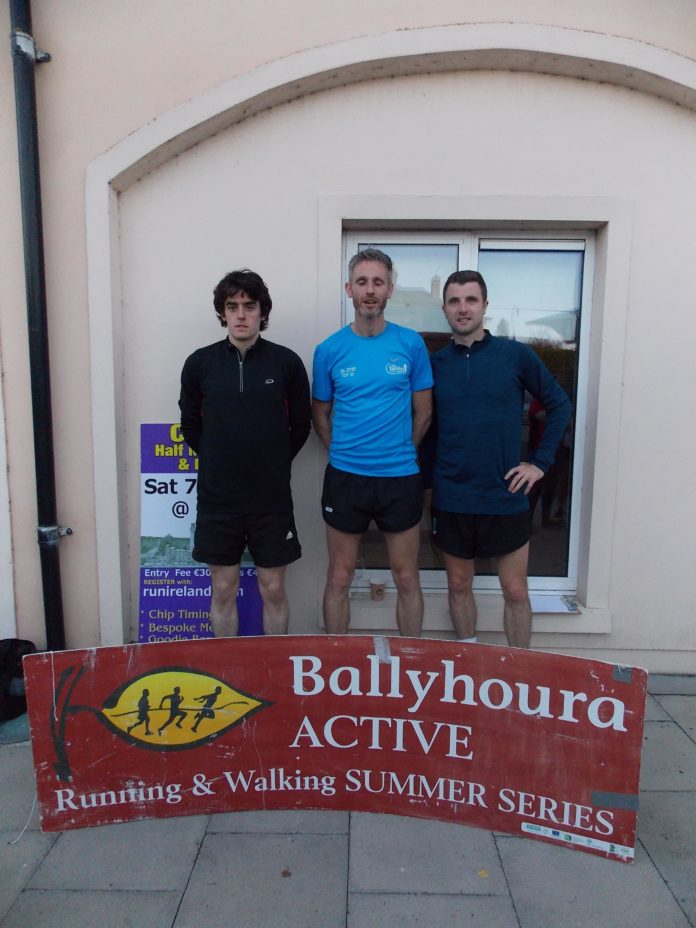 The exciting Ballyhoura Active Series is back this Friday night, the 8th of June, in Kilfinane. This will be the fifth race of this amazing event.
Registration will take place from 6.30pm on the night in Scoil Pol. Scoil Pol will also be the location of the race headquarters. Refreshments and the prize giving will also be served in the school.
The route starts on the road heading towards Tipperary located down from the school. It follows a left-hand circuit down towards Martinstown and loops back around to Kilfinane. The course is undeniably fast with the first half all downhill on quiet country roads. There is a mighty sting in the tail as the last half mile or so creeps back up to Kilfinane. If you push hard in the first miles, the second half will undoubtedly hurt.
This promises to be a great race and has always been well run and stewarded. The late start time of 8pm will give you ample time to get to the location. There is a map of the route on the ballyhouraactive.com website and a video of the route as well.
The races will come hard and fast after the Kilfinane event. The Bilboa AC will hold the Gerry Mulane 10km and 5km on Friday the 15th at 8pm. Bilboa AC added a 5km last year and this proved very popular with new runners who decided to get off the couch and take part in 5km running groups.
For more information, check out the website (ballyhouraactive.com).
For more entertainment news click here.