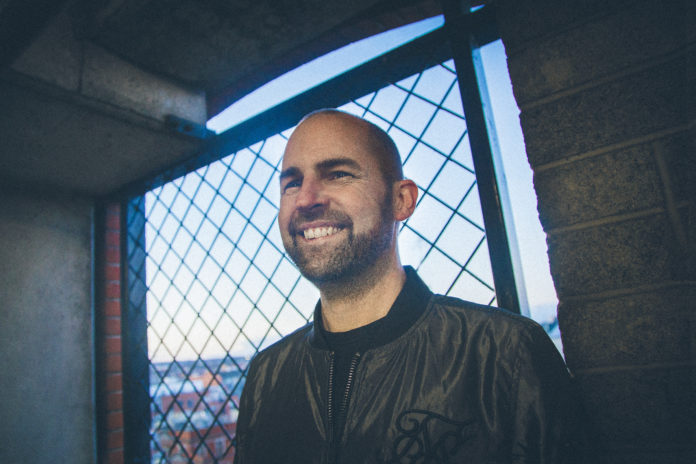 Positivity, uplift, major chords and party are some of the words used to describe the sounds coming from the studios of David Geraghty – founder member of BellX1 – who recorded his second album using the moniker Join Me in the Pines.
The new single 'Two to Fall in Love' marks a significant change in direction for Dave's solo project.
The dark folk of the previous three solo albums is replaced with joyous sound with hints of Prince, Bowie and Nile Rodgers.
For David Geraghty, the lyrics came first then he would create the melodies but for this solo album there were some significant differences.
Firstly it was a collaborative effort with bass player Mick Major who also plays in the live band.
"He was working on his own solo album, We were soundboards for each other. I really enjoyed the recording experience. I had someone to buzz with.
"Before I was fitting music around lyrics and melody. This time I was having lots of fun getting drum and bass grooves up and going, cherry picking melodies and getting the spirit of the song right.
On mixing duties for this collection of songs was Ross Dowling (James Vincent McMorrow, Brian Deady, Le Galaxy). His experience bolstered JMITP groove.
"Ross was punching out the colours and making the music big and bombastic."
Dave Geraghty's transition to funk based material came about after he was invited to take part in a show dedicated to the music of Prince.
The show was organised by BellX1 drummer Rory Doyle (he goes on the road with Hozier soon).
Organiser, Rory is a massive Prince fan. Dave sang 'Uptown' at that show in The Academy, Dublin.
The reaction from the audience to Dave's falsetto singing, attitude and swagger inspired the musician.
"Enough close friends encouraged me to go for it."
Join Me in the Pines will not release the album until 2019 – but in the meantime will release singles, make videos and work on stage effects for the live show. The live show will feature the new album and three tracks from the previous record.
The new album follows the theme set in lead single 'Two to Fall in Love' a track with an electro pop feel that fans of Beck and James Vincent McMorrow will appreciate.
"That was one of the things in our manifesto for the album. Let's go completely down this avenue. If we are going to do this – let's make an album that is 100 per cent this."
As for his regular gig with BellX1, Dave says that they are not writing new material at the moment. They played to 2000 fans here in Limerick at King John's Castle just a few weeks ago.
"It was amazing and a lovely setting. We were continuing on the Vicar Street theme – a retrospective of the last 20 years. Trying to cram in all the songs that have been dear to all our fans."
Dave and his four piece band will bring this new music to Dolan's this weekend. He is very excited to be able to share his new music as it was recorded, between solo touring recording, rehearsing and putting together the Bell X1 retrospective show, it has been a hectic 2018 so far. He admits he is in need of a long holiday when this tour is done.
"I want to have fun playing live. This new music – It is joyous – and a real corner turner for me."
Join Me in the Pines plays Dolan's on Friday June 8.