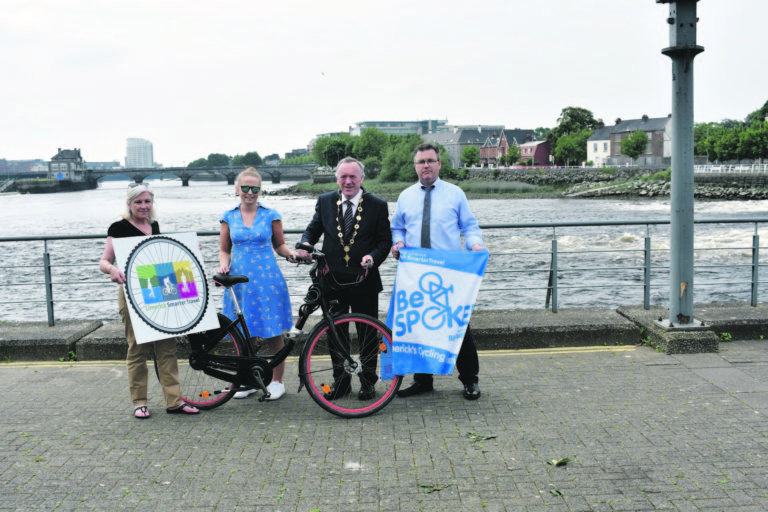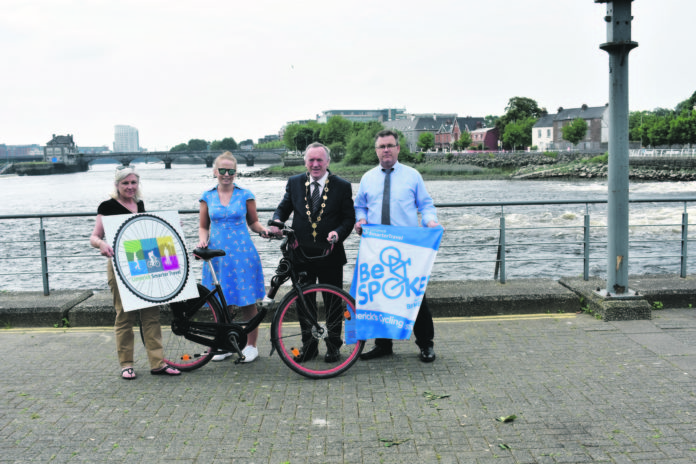 THIS year's Limerick BeSPOKE Cycling Festival will feature a range of events for all ages and abilities as part of National Bike Week.
Organised by the Limerick Smarter Travel section of Limerick City and County Council, the festival has a number of events organised which are aimed at getting people out of their cars, off their sofas and onto their bikes.
Mayor of the City and County of Limerick Cllr Stephen Keary said, "There are a host of events on around Limerick and most of them are free so let everyone get back in the saddle and use some pedal power to get around".
Dan Slavin, Executive Engineer with Limerick City and County Council said, "BeSPOKE is a great way to introduce younger members of your family to cycling".
On June 8, there will be a free bike repair evening in the Castletroy public park and at the Corbally Irish Estates, from 6.30pm, and a 'Share the Road, Cycle Safety' event on Bedford Row on June 9.
Also on June 9 there will be a bike repair day in the Parkway Shopping Centre and the Cycle for Sick Children group will host a 24km escorted cycle.
The Three Bridges Family Cycle, will take place on Saturday, June 16 at 5pm from Howley's Quay, and will include lots of family entertainment before and after the event and Coke Zero Bikes will also be at Howley's Quay to promote their Coke City Bikes.
Other events taking place include a Bike to Nature Biodiversity Cycle along the greenway between Rathkeale and Templeglantine on June 10.
An Garda Síochána and the RSA will be holding events around bicycle theft prevention and recovery and cycle safety at Colbert Station on Tuesday June 12.
Other events taking place include Cycle on Wednesday (COW) for schools, a Dawn Cycle on June 15, and cycle on the Greenway on June 17 beginning in the Old Station Yard in Abbeyfeale.