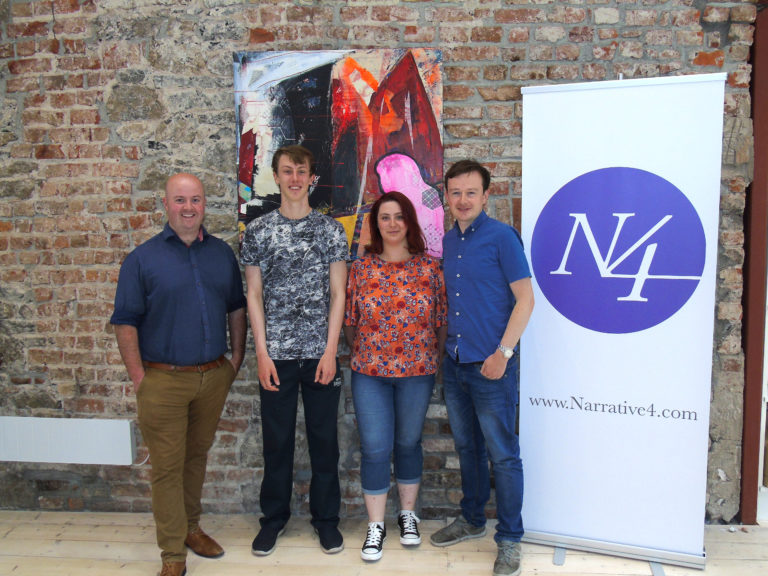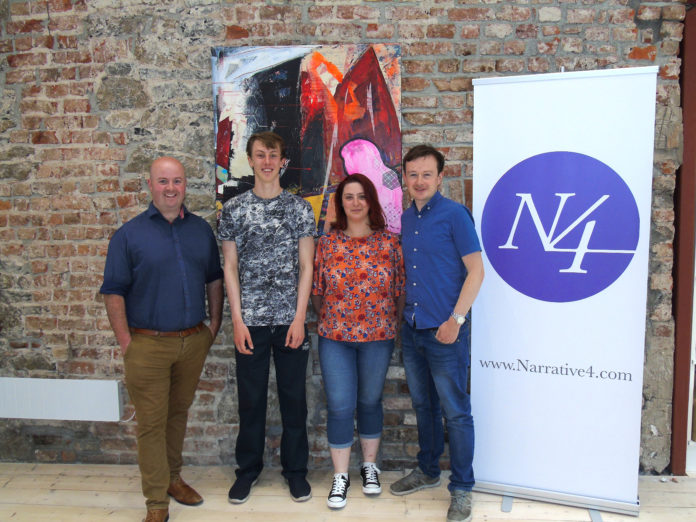 FOUR young people from Limerick have been chosen to travel to New Orleans to represent Ireland in an international summit for change-makers. The Narrative 4 Global Summit will bring together young people involved in the organisation from around the world, including South Africa, Palestine, Israel, Mexico and the United States over 5 days from June 20 to the 25.
Amee O'Connor Berkery, Alex McCarthy, and Gustaw Marciszewski finished secondary school in SMI Newcastle West last year, where they took part in Narrative 4 programmes. Amee and Gustaw are currently students of the University of Limerick. The youngest, Darragh de Klein, is currently a student of Gaelcholáiste Luimnigh, and was instrumental in setting up a project that connects 1st year and 6th year in his school.
"Our staff and students have been involved in Narrative 4 for two years, allowing us to focus on the personal and social development of our young people at a critical time in their lives,"Donncha Ó Treasaigh, Principal, Gaelcholáiste Luimnigh said.
"Darragh is representative of a  generation of young people who are taking initiative to make the change they want to see in society, and we are so proud of him," he added.
The four young people are Student Ambassadors for Narrative 4 Ireland, a Limerick-based organisation that was founded in New York by Irish author Colum McCann. Currently with a reach of 18 schools, and a busy programme of workshops and events in its city centre story-telling hub, Narrative 4 Ireland has seen a huge engagement with its programmes. Narrative 4 harnesses the power of story to build empathy in society, with the belief that the leaders of tomorrow will be created by instilling empathy and emotional resilience at a young age.
Narrative 4 Regional Director, James Lawlor daid, "The four young people are exceptional representatives of Limerick and their communities. Each of them demonstrates leadership abilities beyond their years.
"Our work at Narrative 4 is centred around nourishing their change-making skills and this summit will offer them an opportunity to meet like-minded young people from around the world."
Narrative 4 Ireland is supported by J.P McManus Benevolent Fund, Limerick City and County Council, Regeneron and other supporters. The Global Organisation, based in New York City runs programmes with schools and organisations across the United States and in other countries. The organisation has recently worked with there Obama Foundation teaching empathy to youth across the US.   
To find out more about Narrative 4, check out www.narrative4.com, and to connect with the Narrative 4 Ireland projects check out the Narrative 4 Ireland page on Facebook or call into their offices at 58 O'Connell Street.
Read more community news stories here.