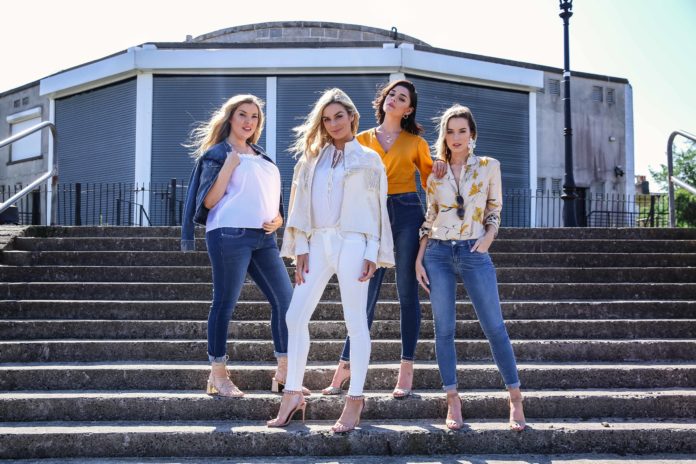 Model turned fashion designer, Pippa O'Connor Ormond, will be gracing Limerick with her chic presence this Saturday, June 9 at 12pm.
O'Connor Ormond's fashion factories received a huge response from the Limerick public, and so she is thrilled to be returning with a POCO by Pippa pop up store.  The pop-up will open in Castletroy Town Centre and will remain open for three weeks, featuring all things denim for women to drop by and try their preferred style in a trendy and stylish space.
Sign up for the weekly Limerick Post newsletter
Limerick Post Newspaper spoke to the busy businesswoman about all things POCO and the trials and tribulations of this fashion adventure.
"Be confident, be focussed and think outside the box" were the words of wisdom from the ever stylish Pippa O'Connor Ormond.  She certainly does not lack focus and seems to ooze confidence, however, as we all know, appearances can be deceiving.  O'Connor Ormond opened up to the Limerick Post about her fears at the beginning of this exciting venture.
"Nothing is a given" she said, adding that she was nervous as she did not know what the future had in store for her.  She humbly admitted that she even under ordered as she had no idea that there would be such a demand for her products. Her confidence in her brand, however, dispelled these fears and allowed her to become the success she is today. It is no surprise that this business-savvy fashionista won the Young Businesswoman of the year award 2017.
The young businesswoman had a long-time dream of setting up her own fashion label. She told the Limerick Post her aim was always to make clothes that she herself would be comfortable in. "There is an emphasis on quality and fit," O'Connor Ormond continued, "I want women to feel good and I always have the customer in mind."
She decided to set up her fashion brand when she was pregnant with her second child, as you do. This pushed her to design for the pregnant woman also. O'Connor remembers not feeling herself and longing for something stylish to wear. She was faced with the usual frumpy, dowdy maternity styles, which were most definitely not her. From this, her aim in all her designs is to cater for everyone; she wants to make women feel confident in their own skin while looking fashionable and fabulous.
As if her clothing line was not enough, this trendsetter wanted to try something 'new and different.' The POCO by Pippa pop up will not only give people a chance to try on and buy from the designer's line, they will see she has now branched out into elegantly styled planners and fragrant candles.
Throughout the store, there will also be style advisors on hand to help customers choose the right denim and fit that suits them.  Pippa herself will be hosting style clinics throughout the pop-up in Castletroy Town Centre.  Customers can relax in the chill out area while they take a break from shopping at the busy centre or take a selfie on the photo wall.
For more information check out www.pocobypippa.com
Click here for more entertainment news.