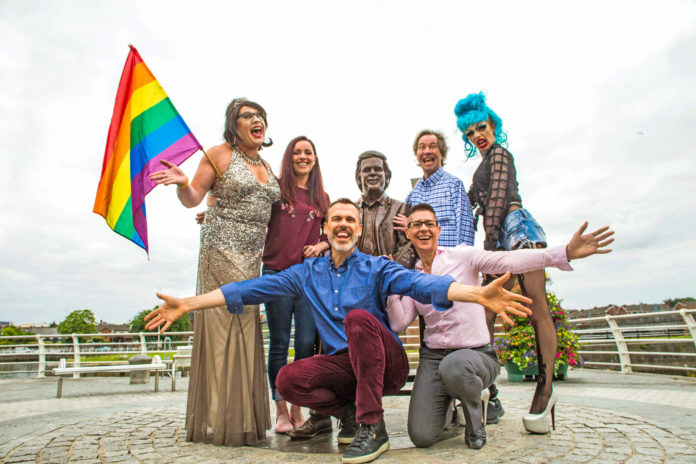 The countdown to Limerick LGBTQ Pride Festival 2018 officially began with the press launch at the George Hotel in Limerick City on Monday, June 11.
At the launch Lisa Daly, Chairperson Limerick LGBTQ Pride 2018 said of this year's festival, "We want to welcome everyone to join us in celebrating LGBTQ culture in Limerick and show Limerick for the truly open and accepting city that she is. Our theme this year is "We Are Pride" celebrating the people who have worked tirelessly behind the scenes over the years to make Pride happen for Limerick."
Ms Daly said the committee was "delighted" to announce this year's Pride Parade Grand Marshall as Richard Lynch, founder of ilovelimerick.com "in honour of the ten years of service he dedicated to the organisation of Limerick Pride from 2008 until 2017."
Richard Lynch said, "Pride means the world to me and I am incredibly proud of the progress we have made as a community."
The ilovelimerick.com founder said the festival has grown each year since its humble beginnings in 2001. "Pride began it's now annual Pride Parade in 2007, with the first ever Pride Parade attracting crowds of several hundred people marching down O'Connell Street," he said, adding on the first year he worked with Pride in 2008 "it became a week-long event which I called I Love Limerick as I wanted it to be integrative and give the music, arts and culture of Limerick a platform".
"Alternative Miss Ireland Ms Sheila Fitspatrick with her partner Madonna Lucia became the first Grand Marshalls for the Parade and led us down O'Connell Street and back to the first Pridefest where we tea-danced with Myles Breen," said Richard.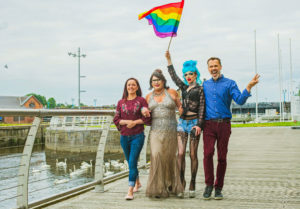 "That Pride was also the birth of ILoveLimerick.com," he continued, "which will officially be ten years old this September and I am beyond honoured to be asked to be the Grand Marshall as this Pride is set to build on the success and positive energy of previous years festivals, promoting community spirit, community engagement and celebration."
The Limerick Pride LGBTQ Festival 2018 will be taking place starting on Monday, July 2 until Sunday, July 8 with the Parade on Saturday, July 7 and will feature a multitude of events from workshops, support meetings and discussions to evenings of music and club nights, to cater to the Pride needs of everyone.
Lisa Daly adds, "We want to make this year's festival a celebration for everyone in Limerick. The parade is a celebration of the rich diversity of the LGBTQ community in Limerick, Ireland and the world."
This year's Pride will have an educational aspect. Support meetings will be held during the week for youth, adult and trans groups. GOSHH, 18 Davis Street will provide Rapid HIV testing at different points in the week. Call GOSHH at 061 314354 or email [email protected] for more information.
A full line-up for Pride week can be found at www.LimerickPride.ie with updates at www.facebook.com/limerickpride. For media inquiries contact [email protected]. #WEAREPRIDE