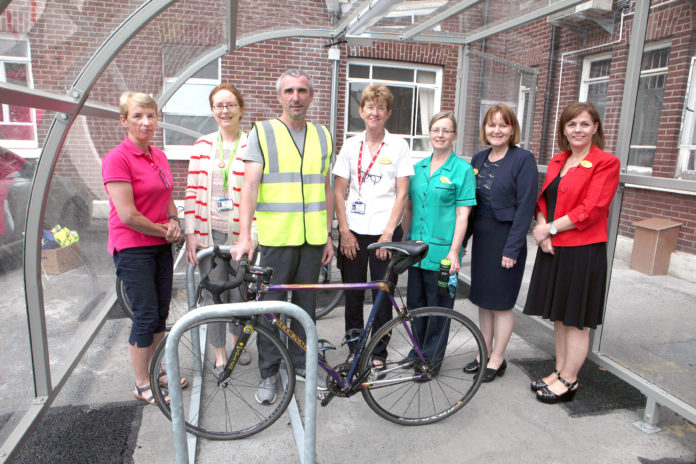 THERE was doctoring of a different kind going on at the Maternity Hospital in Limerick this week when UL Hospitals Group marked Bike Week with a free bike repair workshop for staff at the newly installed bike shelter. 
Staff were invited to come along to the workshop with their bikes, where a Limerick Smarter Travel bike mechanic, John Loughran provided a 'check and repair' service free of charge.
Sign up for the weekly Limerick Post newsletter
A further workshop will be held at University Hospital Limerick (UHL) on Thursday, June 14 in conjunction with Limerick Smarter Travel.
A happier and healthier workforce is a key aim of the Healthy Ireland Implementation Plan published by UL Hospitals Group in 2016.  The three year plan is in line with the national Healthy Ireland Strategy and identifies over 60 actions to improve the health and wellbeing of its workforce and the population it serves, a hospital spokeswoman said.
As part of this plan, the Group actively encourages and promotes cycling to work as a healthy option for its staff. In addition to University Maternity Hospital Limerick, there are also two bike shelters provided at the University Hospital Limerick campus in Dooradoyle while Ennis and Nenagh Hospitals are launching their new shelters this week.
Staff can also avail of the Bike to Work scheme as well to help them purchase a bike if they need the support to do so.
Click here for more health news.