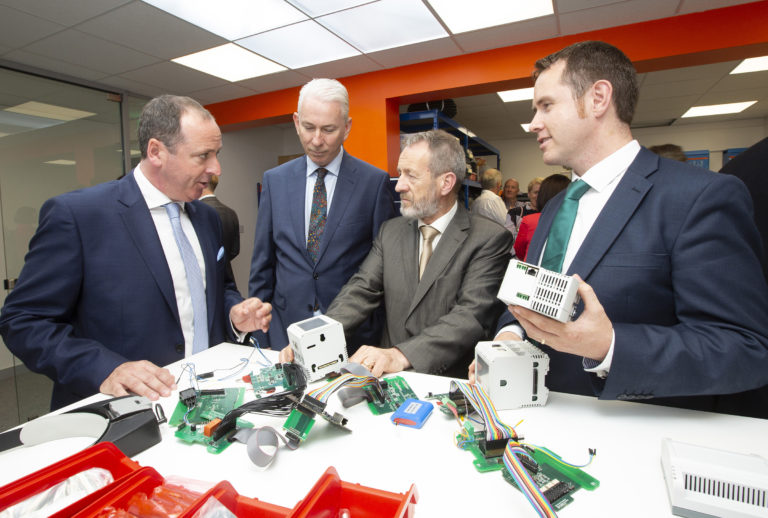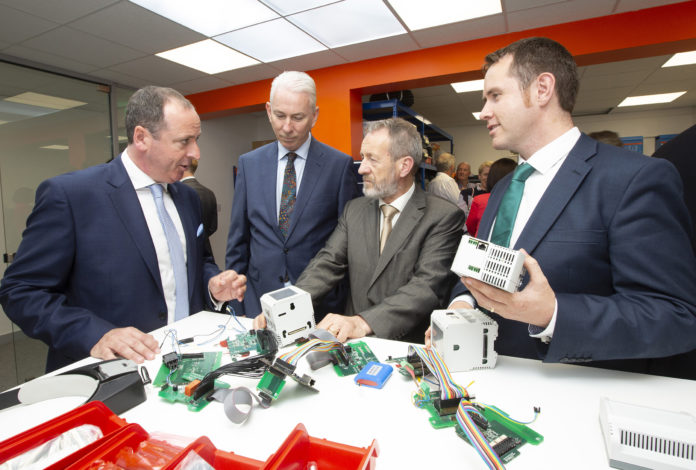 Electricity Exchange, the leading provider of smart grid technology and virtual power plant services today announced that due to the rapid growth, the Company will now begin the process to double its workforce over the coming months.
The Company, co-founded by Dr Paddy Finn and Mr Duncan O'Toole and in which Bord na Móna took a 50% share in 2016, operate a virtual power plant from its 24hr operations centre in Limerick.
Electricity Exchange offers a virtual power plant service, which pays large electricity consumers to make excess energy available to the grid when it's required. Their ground-breaking hardware and software ecosystem is capable of remotely reducing electricity demand on the sites of hundreds of large electricity consumers, either by turning on existing back-up generators or by shutting down non-essential processes for short periods, to make their power available to other users on the electricity system.
This achieves the same net effect as a conventional power power plant with the added benefits of being faster, more scalable and less costly and carbon-intensive to deploy.
Commenting on today's announcement, Dr Paddy Finn, Electricity Exchange said; "Today's announcement is another clear step in the success story that is Electricity Exchange. Since our foundation in 2014, we have more than doubled both employee numbers and amount of power we offer the grid year-on-year and 2018 will be no different.
We are placing a strong focus on putting processes and structures in place that will allow us to expand rapidly in an effective manner. In the coming months, we will kick-off the process of doubling our current team of 24 through the hiring of software developers, sales staff and marketing personnel to support the rapid growth of the business.
Dr Finn continued, "Due to the speed in which we have become the leading player in the Irish market, already generating as much electricity as Ardnacrusha power station and growing, we are now focused on expanding to international markets.
However, rather than establishing equivalent virtual power plants in other markets similar to what we have done in Ireland, our primary overseas expansion will be as a technology provider to large utilities that are already well established in their own markets. We have developed some of the world's fastest Smart Grid technologies that will allow large utilities in other markets to provide additional services to their customers while increasing the security of their grid and facilitating increasing amounts of renewable energy. We aren't entering new markets to compete with the existing utilities, we are going in there to help improve what they do."
Speaking at the opening of the new offices in Limerick that will accommodate the increased workforce, Tom Donnellan, Chief Executive, Bord na Móna said, "In 2016, Bord na Móna, a pillar in Ireland's energy industry, identified Electricity Exchange as an emerging leader in the Smart Grid Technology space. We came on board as a 50% partner in 2016 and the growth since that time has been very impressive.
He concluded; "This is an exciting time for all of us associated with Electricity Exchange. From a Bord na Móna perspective, we have a significant development pipeline of renewable projects that will see us as one of the leading providers of Renewable Energy on the island of Ireland and we see the Electricity Exchange technology and our partnership with them as an enabler to allow greater renewable penetration onto the Irish Electricity grid."
Read more business news here.