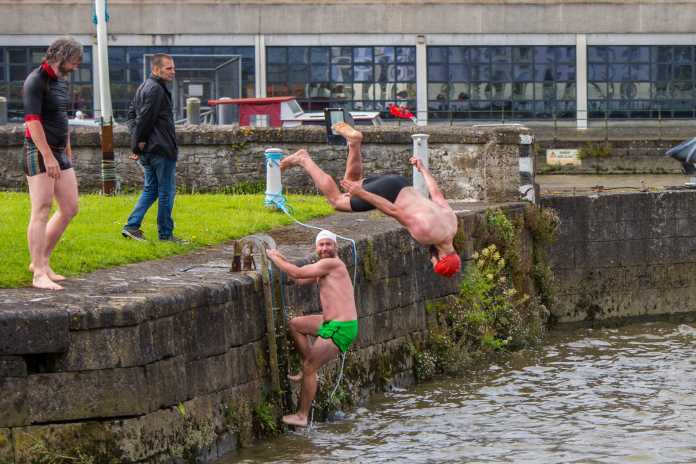 URBAN swimming group SwimableLimerick is calling on local people to help Limerick City and County Council identify new bathing areas in the city centre.
Although hundreds of people regularly swim in the River Shannon at various locations in the city, there is currently no designated bathing area in the city centre.
Sign up for the weekly Limerick Post newsletter
According to SwimableLimerick co-founder Elisa O'Donovan, the lack of a designated area makes swimming very inaccessible in the city where there are currently no facilities for open water swimmers.
"So many people of all ages enjoy swimming in Limerick but the current lack of safety standards, facilities and recognition of bathing, makes an enjoyable and healthy activity inaccessible to many," she explained.
To request a designated bathing area in Limerick city, email the Water Safety Development officer, Limerick City and County Council at [email protected] The deadline for receipt of submission is this Friday, June 22.
For details on SwimableLimerick's 'Revive our Riverfront' campaign, contact Elisa O'Donovan on 087-9120231 or email [email protected]
Read more community stories here.