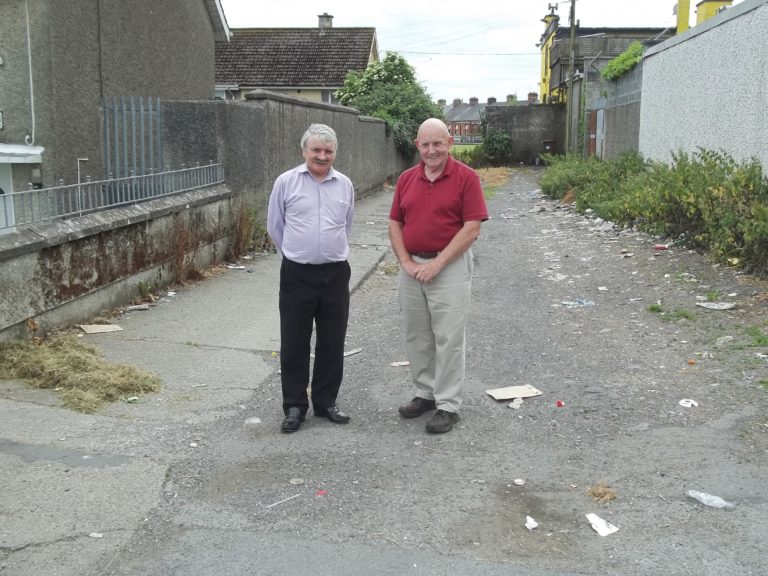 Limerick City and County Council will close public access to the alleyway at the back of the Track Bar between South Claughaun Road and Greenhills Road in Garryowen.
The move comes following representations from Fianna Fail TD Willie O'Dea and Cllr Kieran O'Hanlon.
"This is being done in line with the wishes of local residents to help combat antisocial behaviour and illegal dumping which has been prevalent at this location," Deputy O'Dea told the Limerick Post this week.
"Local residents have had to endure constant noise and littering in and around the alleyway. The fact that an alleyway which has been there for decades has to be closed off shows there is an epidemic of antisocial behaviour in this city and that people's lives are being made a misery."
"I am being contacted almost on a daily basis by individuals and community groups with stories about how their lives and the lives of their neighbours are being made a living hell by gurriers and gangs of youths who are terrorising neighbourhoods.
"I am constantly liaising with the Council and An Garda Siochana on the matter. The Gardaí in Limerick are completely stretched and need far more resources to tackle the issue in an effective manner.
"We also have to change the laws to make sure that the sanctions, even for younger children, are appropriate. We have to stamp out the scourge that is anti-social behaviour."
Contractors are due to start work on blocking off the alleyway within the next fortnight.
Read more politics news here.