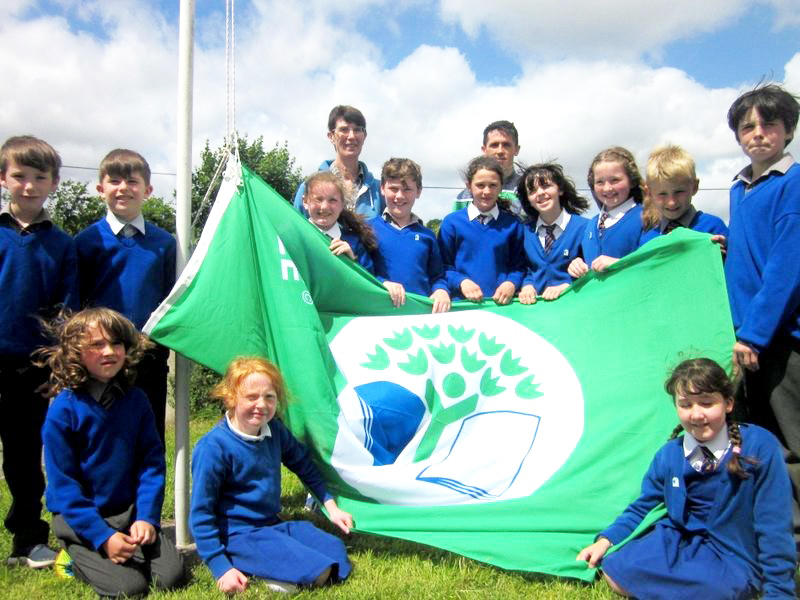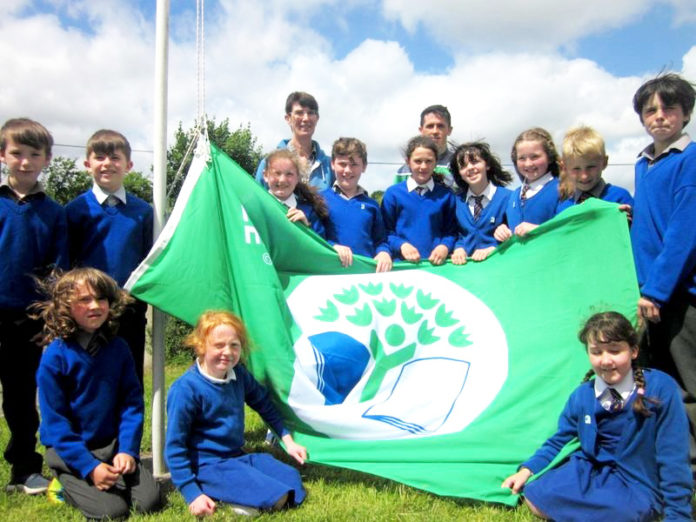 KILCORNAN National School raised its eighth green flag for global citizenship and the marine environment this week.
And despite not being a coastal school, Deputy Principal Shirley Balfry explained that eager pupils in the West Limerick school learned that there is still so much they can do to affect change in the marine world.
"We became very aware of the danger of microbeads to marine creatures and the 'Beat the Bead' campaign. We carried out research and projects on marine creatures, plastic islands and the causes of marine pollution.
"We discussed the top ten types of marine pollution and implemented the 'Think Before you Flush' campaign," she told the Limerick Post.
"We encouraged every pupil in our school to get rid of their plastic drink bottle containers and to purchase reusable ones. Coupled with this, we continue to maintain work on all previous themes: litter and waster, energy, water, travel, biodiversity and global citizenship. This was a whole school effort, led by the 12 members of our Green Schools committee."
Associated with An Taisce and Green Schools for over 20 years, Kilcornan National School invited Kilcornan Tidy Towns chairperson, Lyn Nolan, and Limerick Senior hurler, Darragh O'Donovan, to the flag this week.
"Being involved with Green Schools helps us to look at the bigger picture in the world. Each and every one of us can make changes in the way we live our lives and become part of the solution.
"When our pupils leave Kilcornan National School, they will be taking all they have learned about our environment and the importance of preserving it with them. We believe that small acts multiplied by millions of people can truly transform the world," Ms Balfry explained.
For more news on the environment, visit the Limerick Post Environment News section.