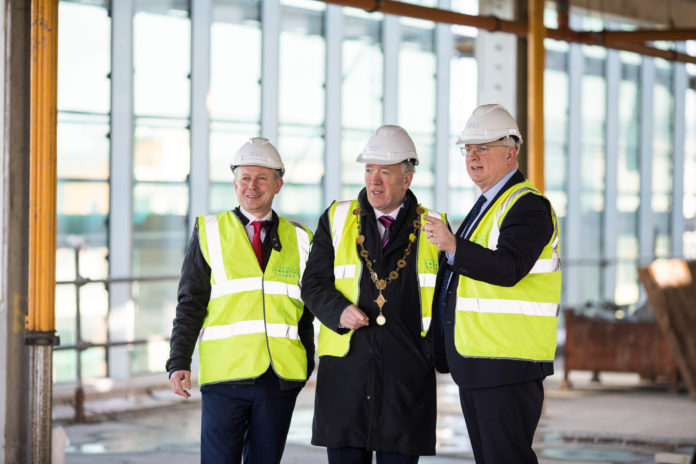 THE first phase of the master planning process for the 26 hectares of lands owned by Limerick City and County Council in Mungret will begin next Wednesday, June 27 with an information evening for local people in the local GAA clubhouse from 6 to 8 pm.
The Limerick Twenty Thirty design team will be available to listen to any suggestions regarding the development of the site which includes the former Mungret College and associated buildings.
Chief executive David Conway said their intention is that the Mungret site will become a standard bearer at not just a local but national level on how to create a community as distinct from a housing development.
"Luckily there's already a fantastic foundation there with so much else already in place at Mungret, from the schools to a top-quality park, a play-ground for children, existing residential, sports clubs and the village itself. The plans will also include major investment in transport networks that will link the site to all key arteries.
"We have huge ambition for the site, to create something that dovetails seamlessly and grows with the existing local community and we won't be able to get there unless we have a partnership approach from the off.
"We are asking as many locals to come along as possible. We'll be there for two hours so they can drop in at any stage."
by Tom McCullough