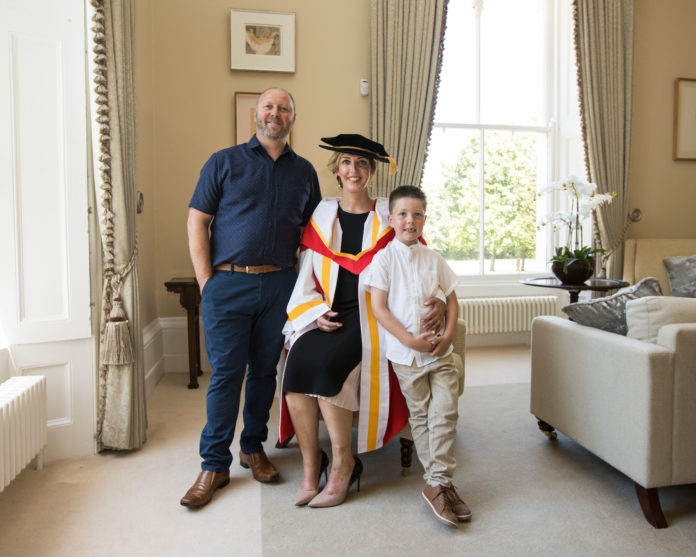 THE LIMERICK woman who blew the lid off the Cervical Cancer testing scandal has said she wants to use part of her compensation money to fund a post which will provide access to new drugs and cancer trials for patients given terminal diagnoses.
Vickey Phelan told a press conference in advance of her being given an honorary doctorate from the University of Limerick today that her own health has improved dramatically since she began a new treatment for the cancer which was missed in an early cervical screening.
"All my life I've been learning and researching so I was able to do the research to see what trials, what drugs were out there but not everyone can do that.
"Oncologists have no brief to do that and I want to personally fund a position for someone that a patient with a terminal diagnosis can go to and get information about those trials, those drugs that might help. I want to shame the HSE into providing such a post in every oncology centre. It's not right that people are just told you have six or eighteen months with palliative care and that's your lot".
In an emotional interview, Ms Phelan said that the drugs trial that is helping her will probably not be officially approved for cervical cancer for three years.
"That's too late for a lot of women – young women, with young families," she said.
The Annacotty woman settled her case against the US laboratory which produced a false negative for her cancer screening for €2.5 million and she wants to use part of her personnel settlement to fund the research and information position.
More in this week's Limerick Post Newspaper.