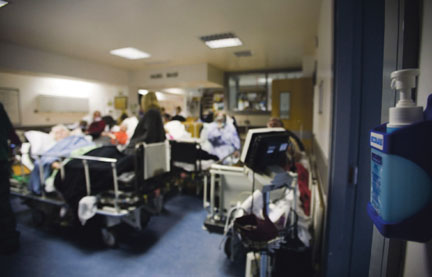 UNIVERSITY Hospital Limerick (UHL) spent €11.5 million on agency staff to deal with the shortage of trained medical personnel last year.
Figures released by the HSE show that every day last year almost €1 million was spent on agency and locum doctors, nurses, and other staff in order to fill posts left vacant due to the recruitment and retention crisis.
The total amount spent on agency staff rose from €158 million in 2011 to €293 million last year.
UHL spent more than €5 million on agency doctors and dentists in 2017.
"This is a huge amount of money to be spent on agency staff who are more expensive than directly employed staff and it is no doubt severely depleting the health budget," Limerick Sinn Féin TD Maurice Quinlivan said.
"Nursing is also suffering from a recruitment and retention crisis and many hospitals are dependent on costly agency nursing staff with the State spending more than €64 million on agency nurses last year.
"The reason hospitals have to rely on this staffing mechanism to fill vacant posts is because the HSE and the Fine Gael government have failed to address the recruitment and retention crisis.
"Health service staff and their unions have consistently reported working conditions, facilities, supports, training opportunities and pay as the cause of the recruitment and retention crisis, and until these issues are addressed the crisis will continue.
In the meantime, millions will be wasted on agency staff at UHL and across the State," he concluded.
Read more health news here.