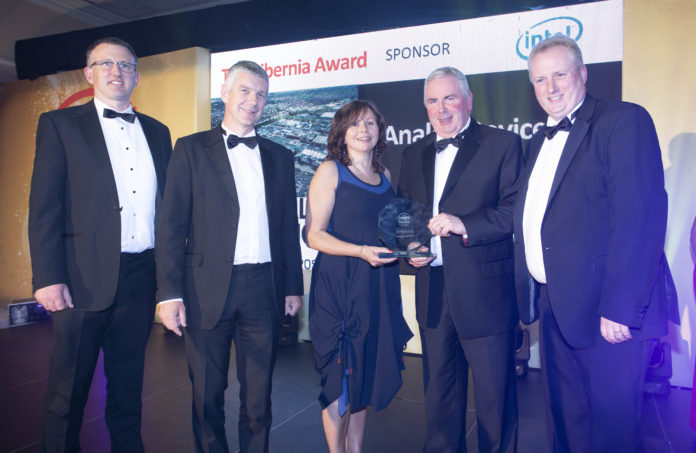 Analog Devices, a world-leading semiconductor company has been in Ireland since 1976. The company holds a formidable presence on the Irish technology scene and has grown to employ 1,150 people at its original and main Irish hub in Limerick's Raheen Business park, home to ADI's European based Research and Development centre and Ireland global operations manufacturing facility.
Now 42 years in Ireland, ADI also employs over 100 people at its R&D facility in Cork where it has had a presence for the last 15 years. ADI has built up a well-established record for engineering innovation, R&D and advanced manufacturing.
In recognition of Analog Devices' outstanding contributions to the technology sector and its long-term commitment to and investment in job creation, partnering with academia, and developing the ecosystem, the company was honoured recently with the Hibernian Award (formerly known as the Multinational of the Year award) at Ireland's National Tech Excellence Awards.
Accepting the award on behalf of ADI, director of Human Resources, Jim Nagle, said "We are honoured to accept the Award and receive this recognition for our innovation and ongoing investment.
"For over 40 years our operation has held a formidable presence on the Irish technology scene and today stands at the forefront of technological development. I'm delighted to accept this award on behalf of our very talented employees."
This article is part of the Limerick Post Mid West Industry Special, here you can read more articles and interviews from the feature.